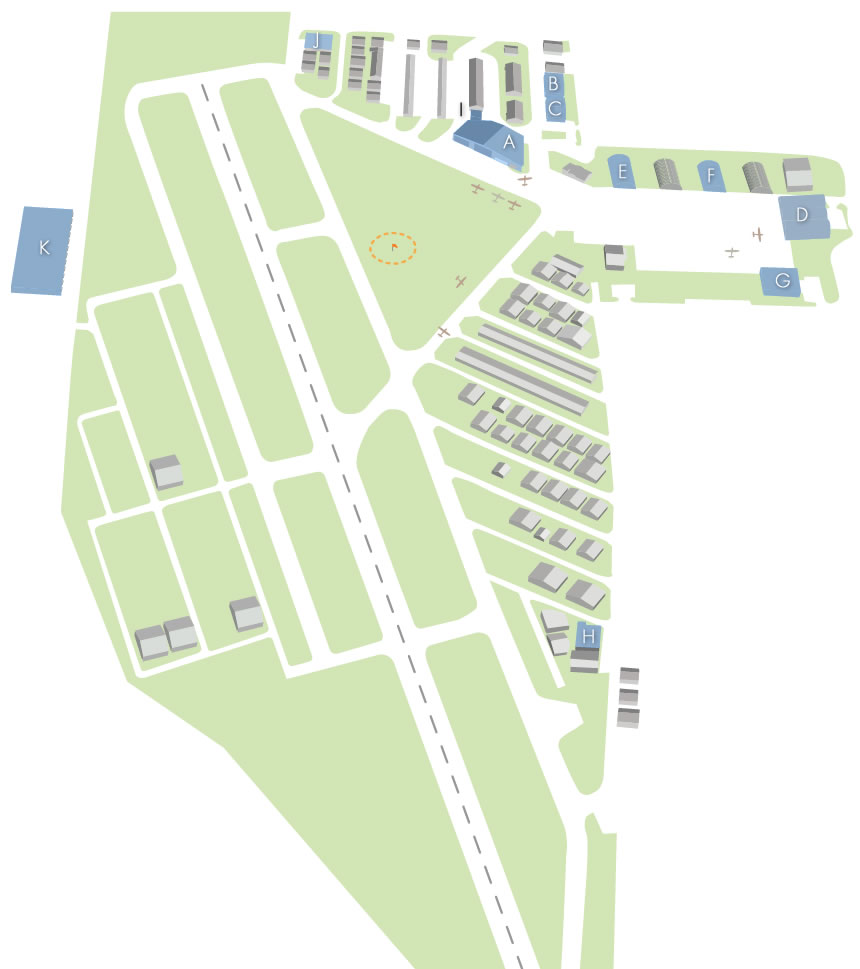 A. Hangar 1
This hangar serves as our corporate headquarters,including Customer Service, Sales, and Engineering, among others. The center hangar is our state of the art Avionics and Maintenance hangar. The west hangar hides our top secret research and development projects.
B. Production Hangar
Our small floats are assembled from start to finish in this hangar. Large floats go through final assembly and are prepared for installation or shipment.
C. Paint Hangar
Our facility and paint technician talent has the ability to strip and paint any aircraft from a single engine aircraft to a small business jet, whether matching your floats to your airplane or indulging in a complete makeover for a Citation 650 or rotorcraft.
D. Hangars 6,7 & 8
This World War II era hangar complex houses our Float Installation, as well as our Major Airframe Overhaul Center, capable of handling deHavilland Beavers and Cessna Caravans.
E. Interiors Hangar
Our newly renovated hangar includes a design center for interiors, paint and avionics. Our Interior fabrication and install capabilities are also housed here.
F,G & H. Aircraft Storage
We have nearly 50,000 square feet of storage spaces that we can store your aircraft in when you come for service or to visit.
K. Production Facility
Opened in 2012, this modern facility houses both small and large float production. Floats are also prepared for installation or shipment. This 22,000 square foot facility houses the majority of our machinists and craftsmen in float construction. This is where you see our professionals at work, building Wipline Floats.
Additional Facilities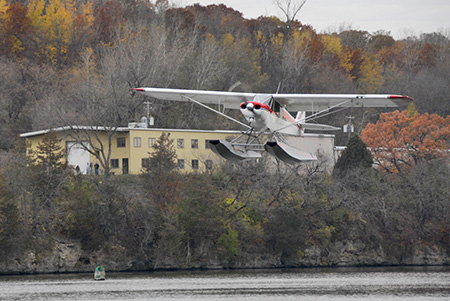 Mississippi River Bank
This production facility is located on the banks of the Mississippi River in Inver Grove Heights, MN. This 23,000 square foot facility houses operations in support of the main production facility located adjacent to the airport.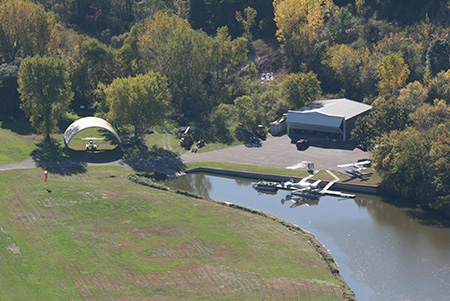 Wipline Seaplane Base (09Y)
Just off the mighty Mississippi River, the seaplane base is truly the epitome of a seaplane getaway. Who could have imagined such a facility would exist within a major metropolitan area, just 20 minutes from an international airport? At this facility, seaplane float installations and maintenance are carried out or performed. A grass strip nearly 3000 feet long is also adjacent.