de Havilland Beaver MK-III
Whether you use your Beaver for work or play Wipaire® can help you get the best performance, and the most enjoyment, during your flight time.
If you've been dreaming of flying your Beaver right to the lake then take a look at the Wipline 6100 float. Amphibious or straight models are available for the MKIII. Wipline® floats are known for both performance and durability and with over 55 years in the business you can buy with confidence knowing that we'll still be here to support our products for years to come.
Maybe your Beaver has seen better days. With a full service refinishing and interiors department we can get her looking good as new. While she's here our maintenance team will get her running at the top of her game and with an avionics upgrade you'll be enjoying your air time even more!
Wipaire's aircraft services team prides itself in providing world-class services with the most comprehensive facility in the Midwest. Having full-service maintenance, painting, interior and avionics facilities under one roof is key to assuring minimal ground time for your aircraft and simplifying the process. We also offer a ferry service if it is not convenient for you to bring the aircraft to our facility. Our reputation for quality and convenience is widely known throughout the industry.
Wipaire can get your Beaver running, and looking, better than ever. Take a few minutes to browse this page to learn more. If you already have an idea what you need then please contact us to request more information.
Wipline® 6100 Floats for the MKIII Beaver
For outstanding performance and reliability at major international airports or in bush country, Wipaire® presents the Wipline 6100 Float.
The 6100 floats are true workhorses – yet minimal maintenance is required for years of dependable service. The floats are designed to allow full use of the new high-gross kits currently offered for the Mark I and Mark III Beaver and the Pilatus Turbo Porter. They provide similar takeoff performance to other floats, yet due to the unique aerodynamic design, they provide increased cruise speeds.
Construction of Wipline 6100 Floats follow Wipline's performance-proven and patented formula. The float bottoms are specially fluted and angled, providing rough-water stability and heavy-weight takeoff performance. The float tops are flat for safe boarding of crew and passengers.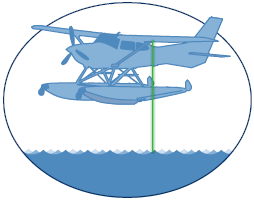 Learn About Our Laser Gear Advisory
Now included at no additional cost on new Wipline float purchases,
and available for retrofit on Wipline-equipped aircraft.
Specifications
Float Dimensions
Length – Seaplane
24'7″ (7.49 m)
Length – Amphibian
25′ (7.62 m)
Height – Hull
2'10" (0.86 m)
Width – Hull
3'3″ (0.99 m)
Float Locker Capacity (each)
50 lbs (22.7 kg)
Displacement in Fresh Water
Amphibious Floats
5,518 lbs (2,503 kg)
Seaplane Floats
5,664 lbs (2,569 kg)
Maximum Flotation
Amphibious Floats
6,131 lbs (2,781 kg)1
Seaplane Floats
6,293 lbs (2,854 kg)1

1) Per FAR 23.751with 80% reserve buoyancy (2 floats)
Weight for 6100 Floats on a de Havilland Beaver
Amphibian Exchange Weight
885 lbs (402 kg)2
Seaplane Exchange Weight
467 lbs (212 kg)2
Aircraft Gross Weight
5,600 lbs (2,540 kg)

2) Exchange weight is equal to the float installation weight minus aircraft landing gear weight.
Pricing
| Aircraft | Amphibious Floats & Rigging | Installation | Total |
| --- | --- | --- | --- |
| de Havilland DHC-2 Mk I | Call for Price | Call for Price | Call for Price |
| de Havilland DHC-2 Mk III | Call for Price | Call for Price | Call for Price |
| Pilatus PC-6 B2/H4 | Call for Price | Call for Price | Call for Price |
Wipline AirGlide 2000T Tail Ski

If your Beaver is already on skis but you're not satisfied with the ground handling, consider the 2000T Tail Ski.
The addition of the Tail Ski helps to prevent shimmy
Call for Price
Modifications
Wipaire® is most often known as being the leading designer and manufacturer of Wipline floats. In reality, Wipaire has been engineering and building the highest performing and most popular aircraft modifications since 1960. While your Beaver is visiting Wipaire why not have a few performance upgrades too!
Shoulder Harness Restraint Set, Pilot & Co-Pilot
Door Catches (set)
Center Bench Seats
Electric Flaps System
Flow Energizers/Vortex Generators
Modifications Pricing
Avionics for the MKIII Beaver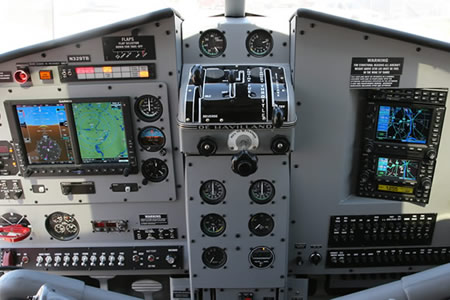 The Wipaire® avionics division offers a full array of navigation, weather detection and communication technology. We are a certified Garmin dealer, as well as most other major brands. We have the experience and resources to transform your cockpit to glass. We can also repair any problems with your existing avionics system.
The Wipaire team will work with you to create the features you need to ensure a safe, smooth, enjoyable ride.
Sales & installation of new custom avionics suites.
Service for existing avionics.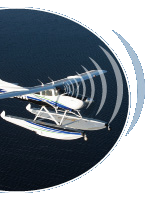 Are you NextGEN ready?
If the answer is "no" we can help!
Book your slot now for future installation.
Click here to get started by completing a simple questionnaire.
Interiors for the Beaver
If your interior is starting to show its age then why not upgrade!
The Wipaire® aircraft interiors team is able to do anything from small repairs to complete interior renovations, we'll work with you to formulate the interior that fits your needs.
Committed to quality
Professional grade craftsmanship
Save time! Interior installed concurrent with maintenance
Click Here to Learn More About Our Interiors Services
Maintenance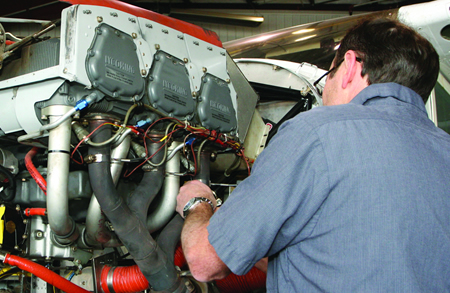 Wipaire® has been providing aircraft maintenance and float installations for over 25 years. Wipaire is an FAA certified repair station, as well as a Cessna single engine and Caravan 208 service center.
We can complete any of your restoration or upgrade needs. From annual inspections to wing tip extensions to vortex generators to engine upgrades, major to minor, we are here to help.
Additional Wipaire maintenance services:
On or off site borescope inspections, image capture capability for download if requested.
Full lead acid battery service.
Prop balancing service.
Weight and balance service, float plane and land plane.
Float removal, storage, inspection and repair.
Annual service
Pre buy inspections for buyer or seller.
Visit our maintenance page to learn more about our full range of services.

Is Your Annual Due?
Don't wait to take care of your plane!
Click here to submit a proposal request and we'll get back to you ASAP.
Refinishing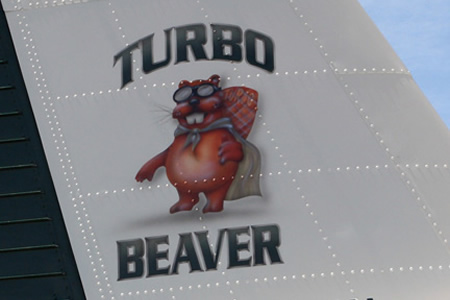 If you can imagine it Wipaire® can make it real.
Paint is custom designed and matched to existing elements and can be as simple or exotic as you desire. Airbrushing art and custom decals are part of our everyday processes. Experience and intricate attention to detail are our foundation for creating the highest quality product.
We specialize in custom requests
Meticulous attention to detail
Committed to quality
Custom design service
Craftsmanship with extensive training