Whether you use your M7-MT7 for work or play Wipaire® can help you get the best performance, and the most enjoyment, during your flight time.
If you've been dreaming of flying your Maule right to the lake then take a look at Wipline® 3000 floats. Amphibious or straight models are available for the M7-MT7. Wipline floats are known for both performance and durability and with over 55 years in the business you can buy with confidence knowing that we'll still be here to support our products for years to come.
Maybe your Maule has seen better days. With a full service Refinishing and Interiors department we can get her looking good as new. While she's here our Maintenance team will get her running at the top of her game and with an Avionics upgrade you'll be enjoying your air time even more!
Wipaire's aircraft services team prides itself in providing world-class services with the most comprehensive facility in the Midwest. Having full-service maintenance, painting, interior and avionics facilities under one roof is key to assuring minimal ground time for your aircraft and simplifying the process. We also offer a ferry service if it is not convenient for you to bring the aircraft to our facility. Our reputation for quality and convenience is widely known throughout the industry.
Wipaire can get your Maule M7-MT7 running, and looking, better than ever. Take a few minutes to browse the tabs on this page to learn more. If you already have an idea what you need then please contact us to request more information.
Wipline® 3000 Floats for the M7-MT7
Whether your dream is to tour the majestic mountains of the Idaho back-country or dance above the tree tops on the vast northern Canadian Shield, Wipaire® can outfit your Maule M7-MT7 with the versatility you need. A set of Wipline 3000 floats provide simplicity, solid handling characteristics and performance to your ircraft, giving you the freedom to explore.
Features and Benefits
Amphibious or seaplane floats available
High bow buoyancy and a higher deadrise angle on our forward bottoms for improved handling in wind and choppy water
Best nose and main gear on the market, proven in the field and imitated by competitors
Non-skid coated, flat top decks for safety
Enhanced safety with Wipaire's exclusive Laser Gear Advisory system and gear position indicator on the float deck of amphibious floats
Two large float hatches for gear, measuring 20 3/8″ by 10 1/2″ with 50 pounds carrying capacity each
Aluminum skins and parts are laser cut and rivet holes are pre-punched so that replacement parts fit perfectly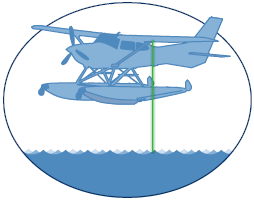 Learn About Our Laser Gear Advisory
Now included at no additional cost on new Wipline float purchases,
and available for retrofit on Wipline-equipped aircraft.
3000 Floats Specifications
Float Dimensions
Length – Seaplane
20'1″ (6.12 m)
Length – Amphibian
20'8″ (6.3 m)
Height – Hull
2'5″ (0.74 m)
Width – Hull
2'8″ (0.81 m)
Float Locker Capacity (each)
50 lbs (22.7 kg)
Displacement in Fresh Water
Amphibious Floats
3,125 lbs (1,417 kg)
Seaplane Floats
3,301 lbs (1,497 kg)
Maximum Flotation
Amphibious Floats
3,472 lbs (1,575 kg)1
Seaplane Floats
3,668 lbs (1,664 kg)1

1) Per FAR 23.751with 80% reserve buoyancy (2 floats)
3000 Float Pricing
Aircraft
Floats & Rigging
Installation
Total
Amphibious
Seaplane
Amphibious
Seaplane
Amphibious
Seaplane
Cessna 180 (through K model)
Call for Price
Call for Price
Call for Price
Call for Price
Call for Price
Call for Price
Cessna A185E, F
Call for Price
Call for Price
Call for Price
Call for Price
Call for Price
Call for Price
Cessna 182 P, Q, R, S, T
Call for Price
Call for Price
Call for Price
Call for Price
Call for Price
Call for Price
Maule M6-235, MX7-235/260/420, MX7-235, MT7-235/260/420, M7-235/260/420
Call for Price
Call for Price
Call for Price
Call for Price
Call for Price
Call for Price
AirGlide C3000 Skis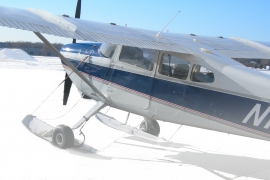 Don't let old man winter freeze your flight plans. The Maule M7-MT7 series aircraft can be equipped with skis to keep you going all year.
Our non-penetration skis offer peak performance on either snow or the runway. Compromised penetration skis result in extra drag from a wheel during a snow landing or take-off and potential damage to the ski on dry ground. Our ski operates as either a full ski OR a wheel at your discretion.
Now you don't have to sacrifice performance for convenience!
C3000 Skis Specifications & Pricing
Dimensions:
82.4″ x 19.8″ (2m x .5m)
Weight:
100 lbs* (45.5 kg)
Load Limit:
6,100 lbs (2,767 kg)
Price
Call for Price

*Weight is for two skis. The Electro-Hydraulic Power Pack adds an additional 17 lbs.

** If you already have Wipline 2100, 2350, 3000, or 3450
amphibious floats installed on the aircraft you will not have to purchase the hydraulic system. Call your salesman for allowance.

NOTE: Replacement STC/Prints $350 Per Set
CT3000 Tail Ski Specifications & Pricing
| | | |
| --- | --- | --- |
| Ski | Aircraft | Price |
| CT3000 Tail Ski | Tail Ski for all aircraft models listed above and Piper PA-12, PA-19, PA-20; Cessna 120, 140, 140A; Univair 108, 108-1, 108-2, 108-3, 108-5 on airplanes equipped with Scott Model 3200 & 3400 Tail Wheels | Call for Price |
Avionics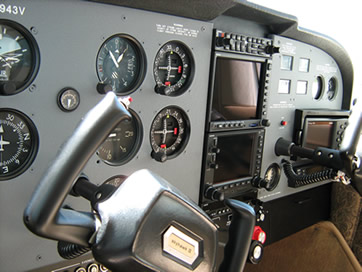 The Avionics division at Wipaire® offers a full array of navigation, weather detection and communication technology. We are a certified Garmin dealer, as well as most other major brands. We have the experience and resources to transform your cockpit to glass. We can also repair any problems with your existing avionics system.
The Wipaire team will work with you to create the features you need to ensure a safe, smooth, enjoyable ride.
Sales & installation of new custom avionics suites.
Service for existing avionics.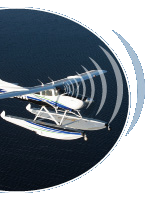 Are you NextGEN ready?
If the answer is "no" we can help!
Book your slot now for future installation.
Click here to get started by completing a simple questionnaire.
Interiors
If your interior is starting to show its age then why not upgrade!
The Wipaire® aircraft interiors team is able to do anything from small repairs to complete interior renovations, we'll work with you to formulate the interior that fits your needs.
Committed to quality
Professional grade craftsmanship
Save time! Interior installed concurrent with maintenance
Maintenance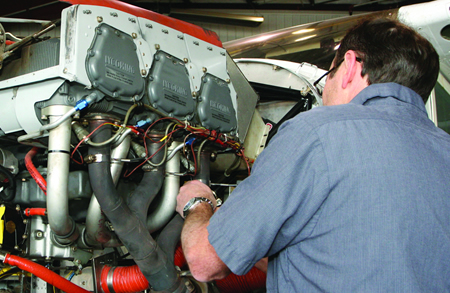 Wipaire® has been providing aircraft maintenance and float installations for over 25 years. Wipaire is an FAA certified repair station.
We can complete any of your restoration or upgrade needs. From annual inspections to wing tip extensions to vortex generators to engine upgrades, major to minor, we are here to help.
Additional Wipaire maintenance services:
On or off site borescope inspections, image capture capability for download if requested.
Full lead acid battery service.
Prop balancing service.
Weight and balance service, float plane and land plane.
Float removal, storage, inspection and repair.
Annual service
Pre buy inspections for buyer or seller.
Visit our maintenance page to learn more about our full range of services.

Is Your Annual Due?
Don't wait to take care of your plane!
Click here to submit a proposal request and we'll get back to you ASAP.
Refinishing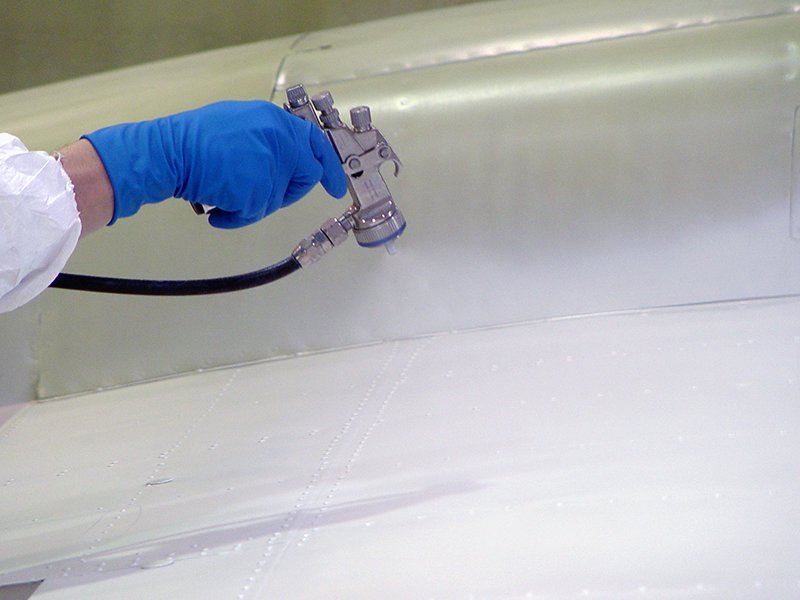 If you can imagine it Wipaire® can make it real. Paint is custom designed and matched to existing elements and can be as simple or exotic as you desire. Airbrushing art and custom decals are part of our everyday processes. Experience and intricate attention to detail are our foundation for creating the highest quality product.
We specialize in custom requests
Meticulous attention to detail
Committed to quality
Custom design service
Craftsmanship with extensive training