For over 30 years, the Cessna Caravan has been recognized as the sport utility vehicle of the air. Wipaire® combines this workhorse of an aircraft with our rugged Wipline® 8750 floats and a variety of performance and convenience modifications to create an impressive seaplane that will fly you from your business meeting to your weekend getaway destination.
If you've been dreaming of flying your Caravan right to the lake then take a look at Wipline 8750 floats. Amphibious or seaplane models are available for the Cessna 208, 208B and 208B-EX. Wipline floats are known for both performance and durability and with over 55 years in the business you can buy with confidence knowing that we'll still be here to support our products for years to come.
Maybe your Caravan has seen better days. With a full service refinishing and interiors department we can get her looking good as new with an Aurora™ executive interior. While she's here our maintenance team will get her running at the top of her game and with an avionics upgrade you'll be enjoying your air time even more!
Wipaire's aircraft services team prides itself in providing world-class services with the most comprehensive facility in the Midwest. Having full-service maintenance, painting, interior and avionics facilities under one roof is key to assuring minimal ground time for your aircraft and simplifying the process. We also offer a ferry service if it is not convenient for you to bring the aircraft to our facility. Our reputation for quality and convenience is widely known throughout the industry.
Wipaire can get your Caravan running, and looking, better than ever. If you already have an idea what you need then please contact us to request more information.
Wipline® 8750 Floats for the Caravan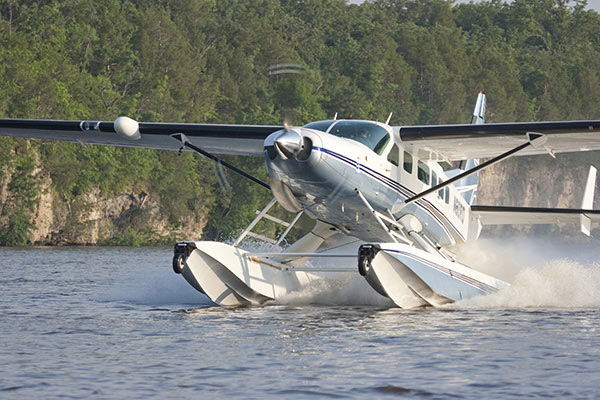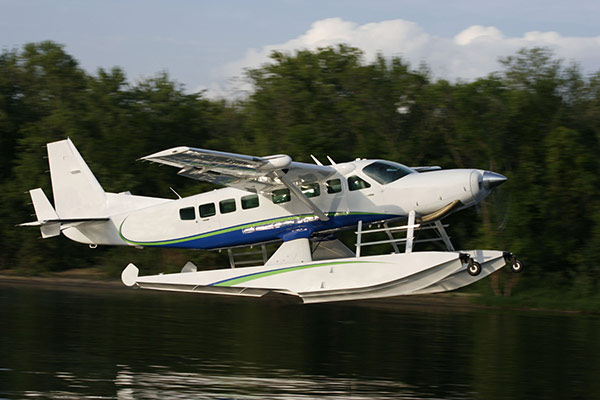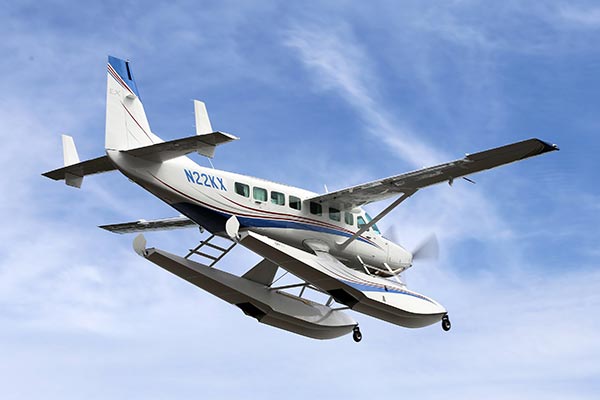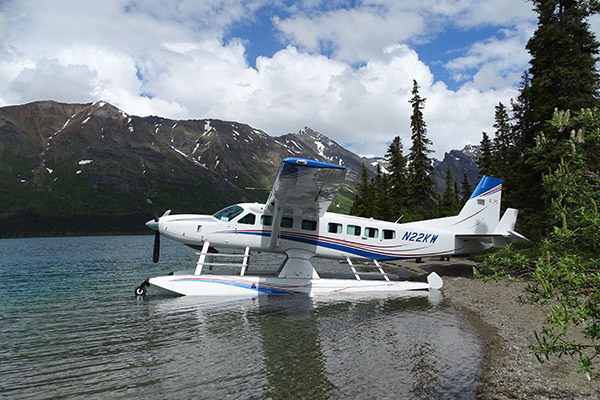 Flying to the remote Canadian Shield or hopping between white sand beaches of the islands, Wipaire can outfit your Caravan with the versatility you need. The Cessna Caravan is frequently referred to as the sport utility vehicle of the air. Combine this workhorse of an aircraft with a set of rugged Wipline 8750 floats and our performance, convenience or utility enhancing modifications and you have an aircraft that will fly you from business meeting to your weekend getaway.
Features and Benefits
Amphibious or seaplane floats available
The 208 Caravan has a gross weight increase to 8,750 pounds on floats, an increase of 750 lbs from the stock Caravan gross weight
The 208B Caravan has a gross weight of 9,062 pounds on floats, a 255 pound increase over the Grand Caravan EX stock gross weight
Available for the Grand Caravan EX, Grand Caravan with Blackhawk XP140 Performance Upgrade, and the 675 hp Grand Caravan
Features more buoyancy at the aft of the float than the legacy 8000 float
Hull features fluted, high deadrise forward bottoms and extra buoyancy — inspired by our very successful 13000 float for the Twin Otter, which is renowned for its superior handling in high seas and wind
Best nose and main gear on the market, proven in the field and imitated by competitors
Low maintenance main gear retraction mechanism and oleo design with no latches or slides to lubricate or stick
Main gear oil bath wheels reduce maintenance and replacement costs by continuously lubricating the wheel bearings
Internal cables for water rudder controls
Non-skid coated, flat top decks for safety
Enhanced safety with Wipaire's exclusive Laser Gear Advisory system and gear position indicator on the float deck of amphibious floats
Four large float hatches for gear with 150 pounds carrying capacity each
Aluminum skins and parts are laser cut and rivet holes are pre-punched so that replacement parts fit perfectly
Replaceable wear strips on main keel for ease of maintenance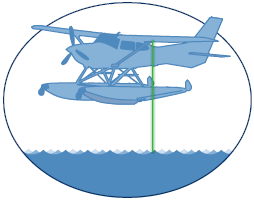 Learn About Our Laser Gear Advisory
Now included at no additional cost on new Wipline float purchases, and available for retrofit on Wipline-equipped aircraft.
8750 Floats Specifications
Float Dimensions
Length – Seaplane
31'2" (9.5 m)
Length – Amphibian
31'9" (9.68 m)
Height – Hull
3'3" (0.99 m)
Width – Hull
3'6″ (1.07 m)
Float Locker Capacity (each)
150 lbs (68 kg)
Displacement in Fresh Water
Amphibious Floats
8,240 lbs (3,738 kg)
Seaplane Floats
8,741 lbs (3,965 kg)
Maximum Flotation
Amphibious Floats
9,155 lbs (4,153 kg)1
Seaplane Floats
9,712 lbs (4,405 kg)1

1) Per FAR 23.751with 80% reserve buoyancy (2 floats)
Weight for 8750 Floats on a Cessna 208, 208B and 208B-EX
Amphibian System Total Weight
1,678 lbs (761 kg)
Amphibian Exchange Weight
1,142 lbs (518 kg)2
Seaplane System Total Weight
1,294 lbs (587 kg)
Seaplane Exchange Weight
757 lbs (343 kg)2
Aircraft Gross Weight for 208
8,750 lbs (3,969 kg)
Aircraft Gross Weight for 208B, 208B-EX
9,062 lbs (4,110 kg)

2) Exchange weight is equal to the float installation weight minus aircraft landing gear weight.
Cessna 208 Performance on Amphibious Floats
Model
Caravan
Grand Caravan
Engine
PT6A-114A (675 HP)
PT6A-140A (867 HP)
Take off run (land)
1,431 ft (436 m)
1,826 ft (556 m)
Take off over 50 ft obstacle (land)
2,422 ft (738 m)
2,425 ft (739 m)
Take off run (water)
2,341 ft (714 m)
2,000 ft (610 m)
Take off over 50 ft obstacle (water)
3,660 ft (1,116 m)
3,270 ft (997 m)
Rate of climb (per/min)
947 ft (289 m)
1,212 ft (369 m)
8750 Floats Pricing
Aircraft
Floats & Rigging
Installation
Total


Amphibious
Seaplane
Amphibious
Seaplane
Amphibious
Seaplane
Cessna 208
$455,400
$328,200
$52,300
$46,200
$507,700
$374,400
Cessna 208B, 208B EX
$512,500
$364,800
$52,300
$46,200
$564,800
$411,000
View Pricing Notes
The Wipline 8750 float comes with all rigging and hardware necessary to attach floats to aircraft, boiler plate, FAA STC documents, and POH. All provisions for a gross weight increase to 8,750 pounds while in floatplane configuration and gross weight increase to 8.360 pounds while in landplane configuration (including STC) are included for the Cessna model 208, and all provisions for a gross weight increase to 9,062 pounds while in floatplane configuration are included for the Cessna model 208B and 208B EX. A gross weight increase for the Cessna 208B and 208B EX in the landplane configuration is available from Aero Acoustics. Contact your sales representative for more information. Gear Advisory is also included with Wipline 8750 amphibious floats.

Pricing assumes Cessna Caravan is a standard factory aircraft and is equipped with TKS, G1000 avionics package, 200 amp starter/gen, relish tray, and 3-blade Hartzell propeller. Pricing will vary if equipped with Wipaire Single Point Fueling
system. Non-standard aircraft may be subject to additional installation charges.

Cessna 208 floats and rigging and installation charge reflects a float-kitted aircraft with seaplane rudder, 106"
seaplane propeller, inboard fueling caps, and stowed seaplane air stair cables. Aircraft S/N 14 and below not eligible for floats.

Credit for previously installed Wipaire firewall modification (kit 1001029) may be applicable. Consult your sales representative for more information.
First-time removal of belly pod: paint belly, relocate antennae, cap lines, wires, etc. Parts not included in removal price.

TKS cargo pod – $18,105.
Removal of cargo pod – $13,265.
Removal of TKS blister pod – $9,160.
Contact your sales representative for information and pricing on seasonal removals and installations.

Float paint option:


Overall base color to match aircraft is included.
Two trim colors to match scheme of aircraft is included.
Additional trim colors quoted per color and paint scheme.
Complex paint scheme, inboard and bottom painting of floats, please call for pricing.
Paint information and paint scheme will be requested at the time of deposit. If paint colors are not provided, we will match colors to the best of our ability, but will not guarantee 100% match or a definite delivery date.
Customer choice of polyurethane or silver-gray submersion paint is included. There is no paint warranty for polyurethane painted floats stored in water for extended periods.

Wide step upgrade (cargo door steps only, includes nonskid) – $575.
Landing gear mirror – $685 installed (set of 2).
Gross weight increase to 9,187 pounds is now available for the 208B EX, and 208B with the Blackhawk XP140 engine conversion, on Wipline 8750 floats – $12,500

Prices in U.S. dollars, FOB St. Paul, Minnesota, USA, and are subject to change without notice. Prices do not include taxes, duties or tariffs. They also may vary if custom work is required or requested.

Effective for floats quoted after September 7, 2018.
Modifications for the Cessna Caravan Series
Wipaire® is most often known as being the leading designer and manufacturer of Wipline® floats. In reality, Wipaire has been engineering and building the highest performing and most popular aircraft modifications since 1960. We offer a long list of the industry's finest performance enhancing modifications and factory upgrades for both the 208 and 208B.
Select a modification to learn more:
More Popular Modifications for the Cessna Caravan Series:
Aurora™ Interior (STCSA01397NY) (208 & 208B)
Horsepower Increase to 675 HP (208 only)
Seaplane Firewall Modifications (208 & 208B)
AeroTwin Extended Baggage Kits (208 & 208B)
Propeller Pitch Locks (208 & 208B)
Other Modification Services Available:
Ice Shield De-Ice Systems
Wipaire is proud to be an approved Ice Shield de-icing systems de-ice boot installation center.
Wipaire can help you make sure your aircraft is ready the next time you encounter icing conditions.
From Cessna singles to the King Air line to DeHavilland Twin Otters, Wipaire factory trained technicians can remove and replace aged or damaged de-ice boots with new Ice Shield Boots.
Call today for competitive pricing and fast turn around service.
Blackhawk XP140 Performance Upgrade to 867 hp
Factory Air Conditioning
Factory De-Ice Systems
Cargo POD Installations (208 & 208B)
Hartzell & McCauley Aluminum Propellers (208 only)
Modification Pricing
Modification
Price
Single Point Fuel G-3 – Learn More
Cessna 208, 208B, 208B EX – Landplane or Wipline 8000 Equipped (KT08A18-008)
$50,130 Installed
Cessna 208, 208B, 208B EX – Wipline 8750 Equipped* (KT08A18-015)
$57,670 Installed
Upgrade from existing G-2 to G-3 – Landplane Only** (KT08A18-016)
$12,740 Installed
$9,320 Uninstalled
Upgrade from existing G-2 to G-3 – Wipline 8750 Equipped (KT08A18-017)
$12,740 Installed
$9,320 Uninstalled
* Includes landplane components.
**Available for Wipline 8000-equipped aircraft. Requires additional 1008725 assembly, priced separately.
Gross Weight Increase to 9,187 lbs for the Cessna Grand Caravan Learn More
$12,500
Note: Requires extended forward crosswire fitting (p/n 8A02100-003 Rev. B or later; $1.337.51) on Cessna model 208. Call to determine if your aircraft is equipped with this fitting.
Landing Gear Mirror (Wipline 8000 and 8750 floats – 1008374-01, set of 2 mirrors)
$710 Installed
$490 Uninstalled
Gross Weight Increase to 8,360 lbs – Learn More

Gross weight increase for standard Caravan (360 Lb. Increase to 8360 Gross Weight) (KT08A18-001)

$10,210 Installed
$9,230 Uninstalled
Note: McCauley Metal Propeller and Spinner required at additional cost.
Kit Includes: Vortex generators, airspeed recalibration, flight manual supplement, STC paperwork.
Boarding Ladder for Wipline 8750 floats (1005630-01)
$6,790 Installed
$6,570 Uninstalled
Aero Twin Baggage Extension – Installed (EB8-200-INST)
$16,660 without air-conditioning
$19,870 with air-conditioning
Propeller Pitch Locks
$11,070 Installed
Boiler Plate Beef-up Kit (1001029)
$16,930 Installed
$10,100 Uninstalled
Firewall Relish Tray Beef-up Kit with Air-Conditioning (KT08A12-007)
$38,910 Installed
$14,900 Uninstalled
Firewall Relish Tray Beef-up Kit without Air-Conditioning (KT08A12-008)
$38,910 Installed
$14,900 Uninstalled
Wipaire "Caravan 675" / 675 HP Conversion STC
Mechanical Torque Gauge (KT08A18-005) – Core $1,200
$22,170 Uninstalled
Electrical Torque Gauge (KT08A18-013) – Core $4,600
$33,040 Uninstalled
Paperwork Only (STCSA149CH)
$13,290
Note: Replacement STC/Prints $350 Per set
Note: McCauley metal propeller and spinner required at additional cost.
Note: Large Oil Cooler is required
Note: Upgrade and/or major engine to 114A and shipping of engine to Pratt & Whitney, at additional cost. Maintenance must be accomplished by Pratt & Whitney authorized shop.
ALL SHIPPING COST WILL BE ASSUMED BY PURCHASER
Prices in US Dollars, FOB St. Paul, Minnesota, USA, and are subject to change without notice. Prices do not include taxes, duties or tariffs. They also may vary if custom work is required or requested.
Effective: November 30, 2018.
Avionics for the Cessna 208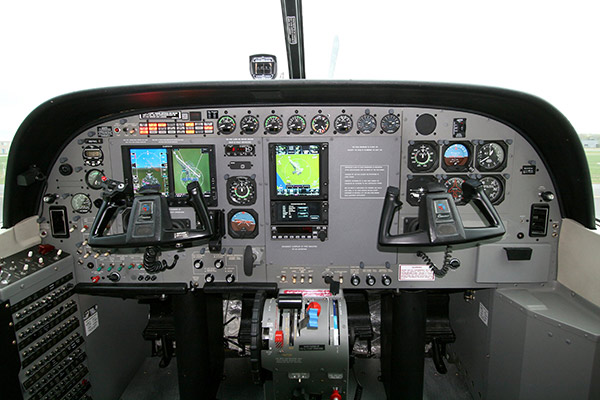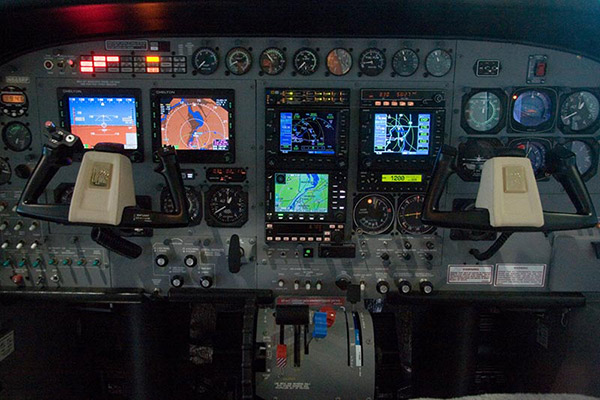 The avionics division at Wipaire® offers a full array of navigation, weather detection and communication technology. We offer avionics services at both our South St. Paul, MN headquarters and our Leesburg, Florida location. We are a certified Garmin dealer, as well as most other major brands. We have the experience and resources to transform your cockpit to glass. We can also repair any problems with your existing avionics system.
The Wipaire team will work with you to create the features you need to ensure a safe, smooth, enjoyable ride.
Garmin G1000 specialists
Custom cabin entertainment systems
Perform IFR certification
Sales & installation of new, custom avionics suites
Service for existing avionics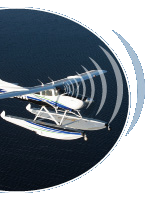 Are you NextGEN ready?

If the answer is "no" we can help!
Book your slot now for future installation.

Click here to get started by completing a simple questionnaire.
Interiors for the Cessna Caravan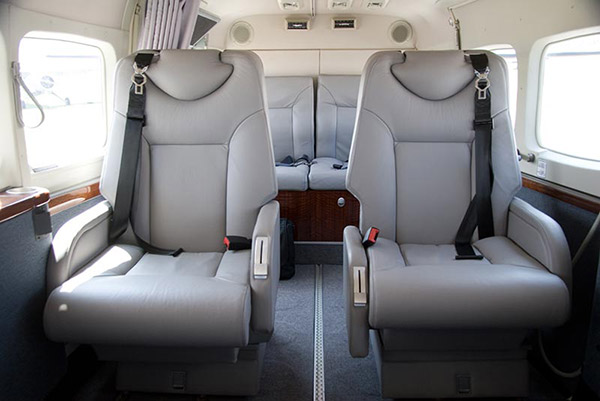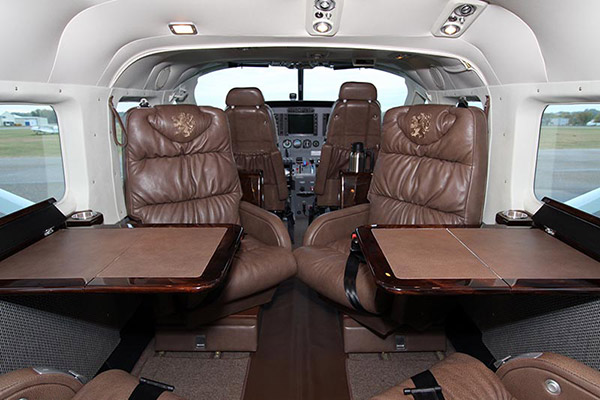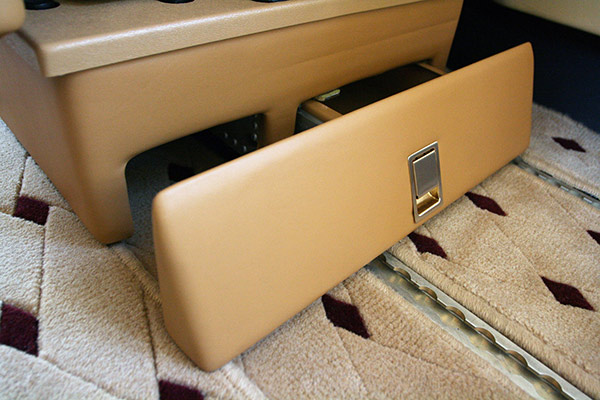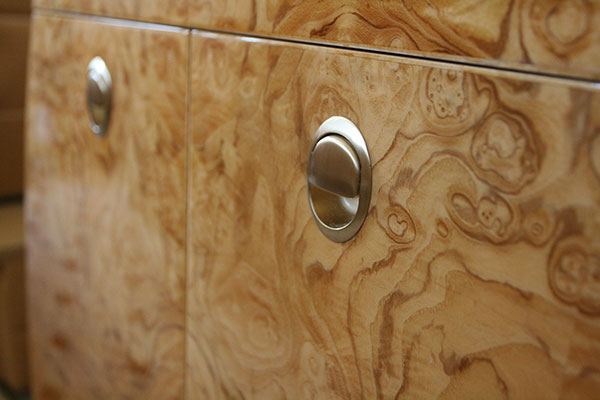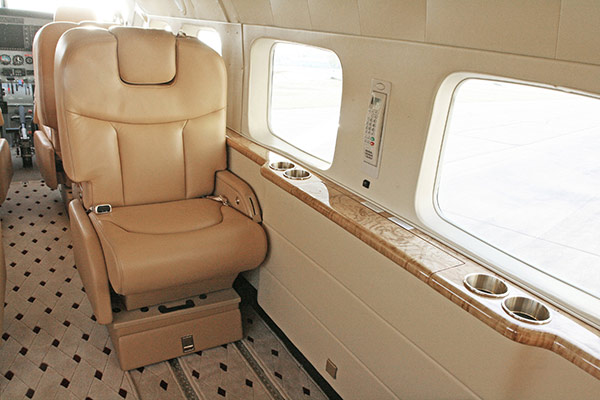 If your interior is starting to show its age then why not upgrade with Wipaire®!
Wipaire's aircraft interiors facility is able to do anything from small repairs to complete interior renovations, we'll work with you to formulate the interior that fits your needs.
Committed to quality
Professional grade craftsmanship
Save time! Interior installed concurrent with maintenance
Click Here to Learn More About Our Interiors Services
Aurora™ Interior for the Cessna Caravan Series (STC SA01397NY)
Standard Finish Packages | Seating Configurations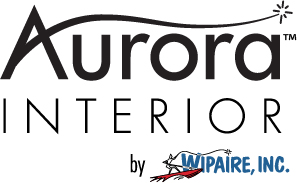 Introducing a new standard in comfort, luxury and utility.
With an Aurora interior by Wipaire you can have all the comforts of a business jet. From the luxurious feel of supple leather to spacious seating arrangements, your passengers will feel pampered from the moment they step onto your Caravan. Whether conducting a business meeting en route to their destination or getting a head start on their relaxing vacation, your passengers will find the extra amenities indispensable.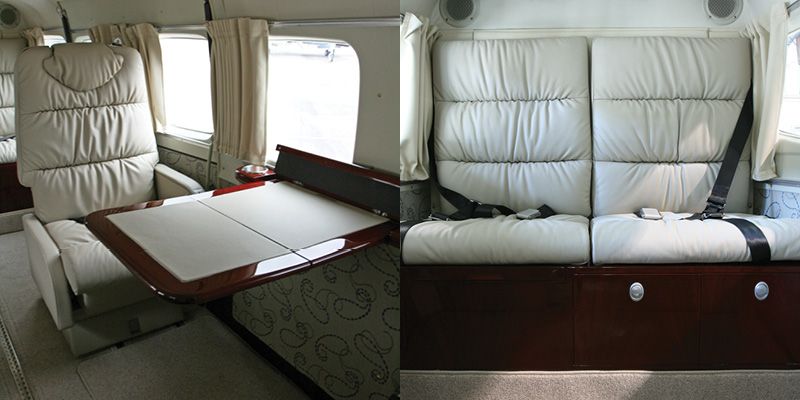 Comfort
Custom style and design
Luxurious overstuffed or classic smooth finish seats
Reclining seats for comfort
Full function swivel seats with adjustable arm rests
Supple top grain leather upholstery
Side tables with leather writing inserts
Optional divan seat with portable potty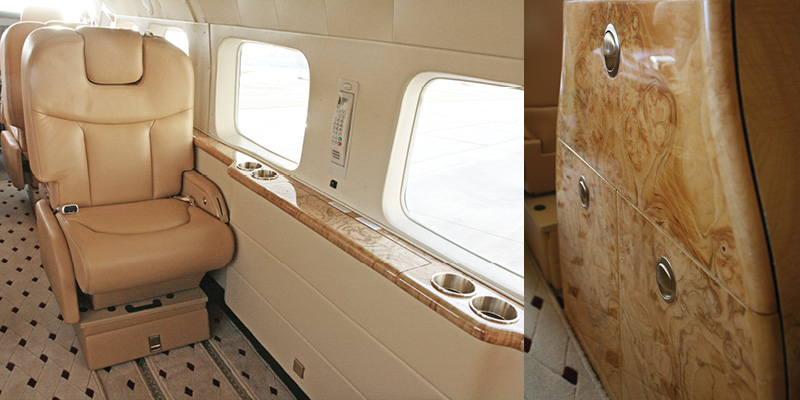 Convenience
Stowable side tables
Power stations
Three-drawer refreshment cabinet with ice compartment
Built-in cup holders
Concealed under seat storage
Optional entertainment system
Style
Wood veneer, leather wrapped, or laminate cabinetry
Brushed aluminum hardware
Plating options available
Top grain leather
Side tables with leather writing inserts
Sidewall accent trim
Decorative lower sidewall fabric
Standard Finish Packages
The Aurora interior for the Cessna Caravan series is available in many configurations to fit your needs and desires. Choose from one of our standard color schemes or work with our design team to create your ideal interior. All Aurora interiors are available with options such as top-grain leather seats, decorative lower sidewall fabric and a transitional sidewall trim with veneer accent. Cabinets offering convenient storage for beverages, pilot gear, carry-on luggage and more are available in a variety of finishes including high-gloss wood veneer laminate or leather wrapped.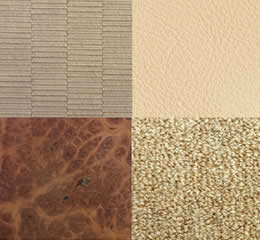 Sahara
Sidewall: Camelot Lancelot "Camel"
Leather: Avion "Cotton"
Carpet: Vanguard "Oatmeal"
Veneer: Redwood Burl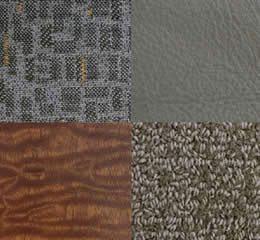 Denali
Sidewall: Skyscraper "Scaffold"
Leather: Chatham "Thundercloud"
Carpet: Treasure Chest "Slate 5"
Veneer: Burled Maple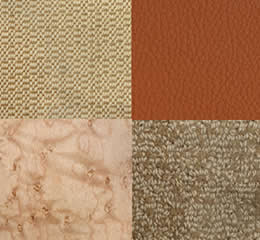 Tuscan Sun
Sidewall: Geneve "Straw"
Leather: Avion "Canyon"
Carpet: Treasure Chest "Wheat 16"
Veneer: Birdeye Maple
Seating Configurations
Cessna 208
Forward Club
– 6 Passenger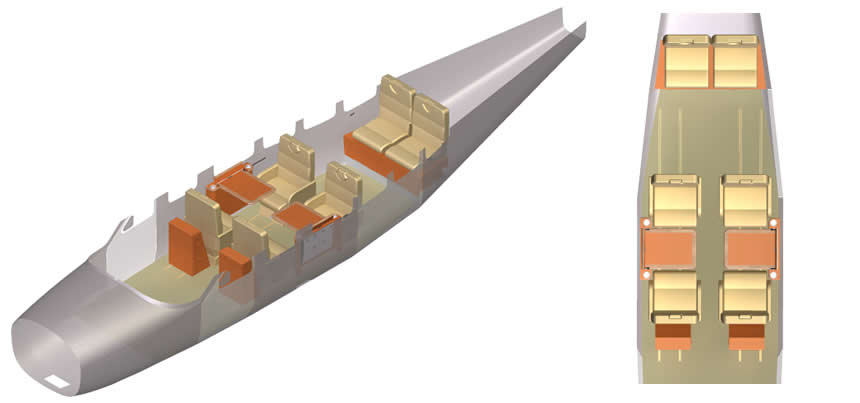 Full Capacity
– 8 Passenger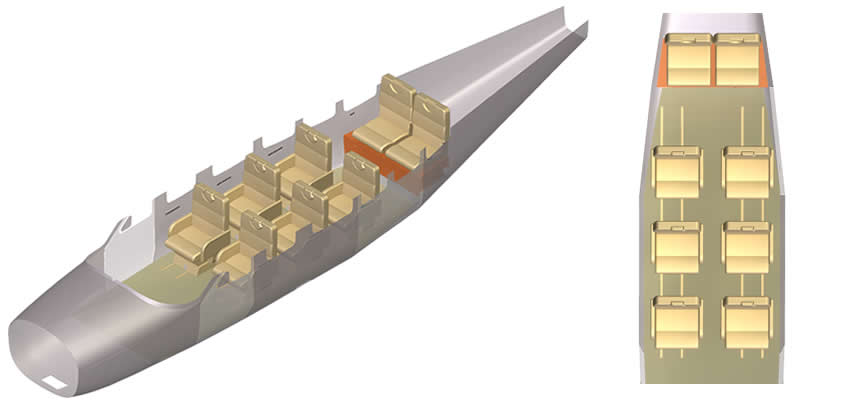 Cessna 208B & 208B EX
Forward Club
– 8 Passenger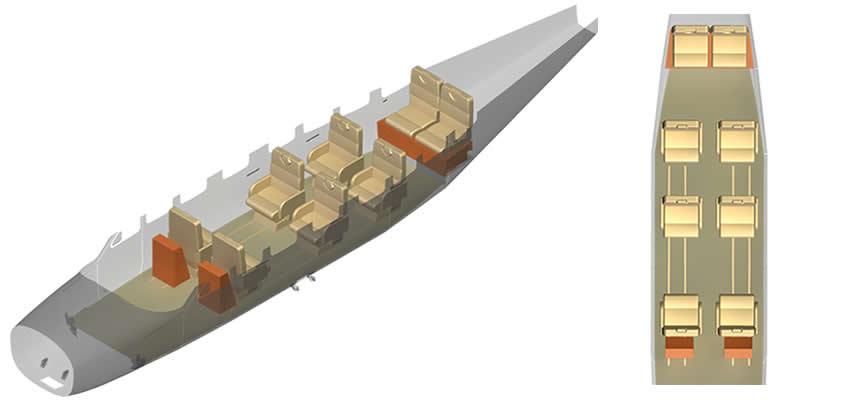 Aft Club
– 8 Passenger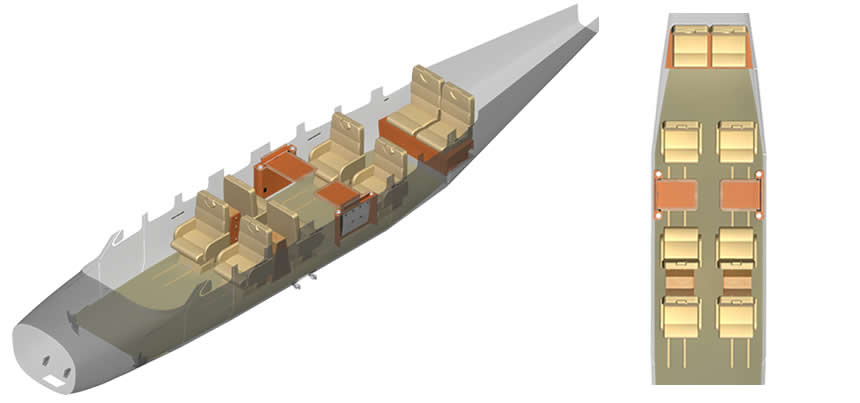 Aft Club With Cabinets
– 8 Passenger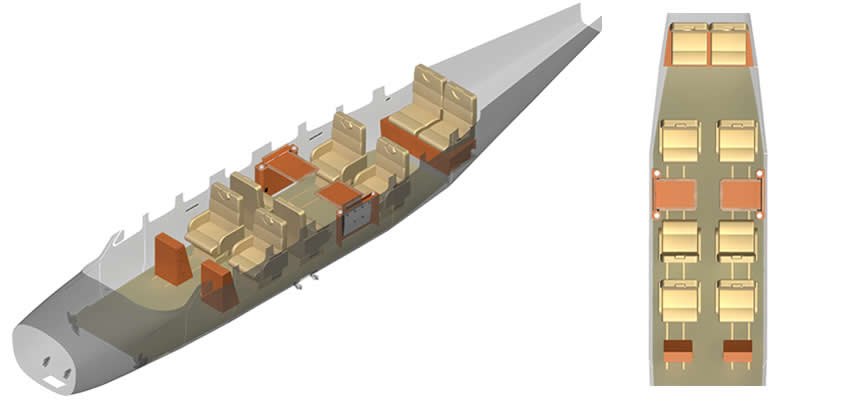 Full Capacity
– 8 Passenger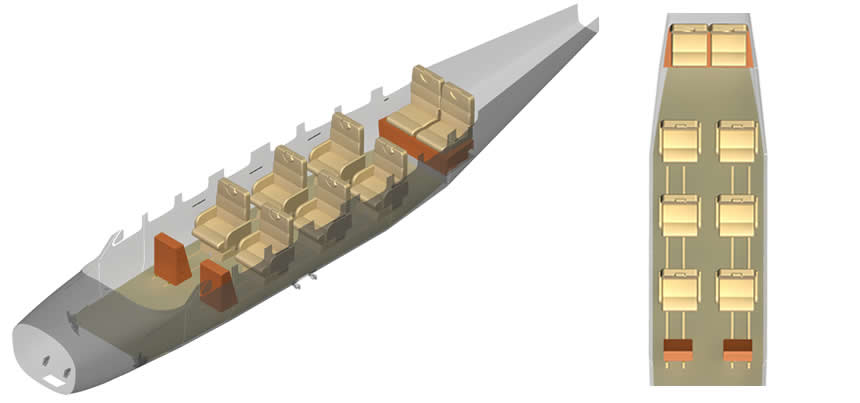 Maintenance for the Cessna Caravan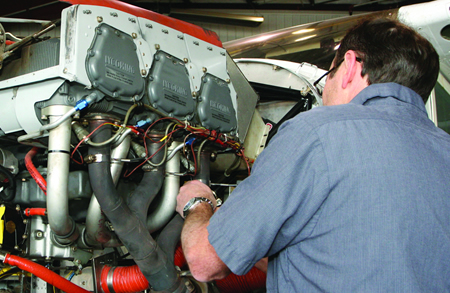 Wipaire® has been providing aircraft maintenance and float installations for over 25 years. Wipaire is an FAA certified repair station, as well as a Cessna single engine and Caravan 208 service center. Wipaire offers maintenance services at both our South St. Paul, MN headquarters and our Leesburg, Florida location.
We can complete any of your restoration or upgrade needs. From annual inspections to wing tip extensions to vortex generators to engine upgrades, major to minor, we are here to help.
Additional Wipaire maintenance services:
Caravan landing gear inspection & repair.
Full lead acid battery service.
G1000 trained system mechanics.
On or off site PT6 borescope inspections, image capture capability for download if requested.
PT6 hot section & repair service
Weight and balance service, float plane and land plane.
Float removal, storage, inspection and repair.
Annual service
Pre buy inspections for buyer or seller.
Visit our maintenance page to learn more about our full range of services available for your aircraft.

Is Your Annual Due?

Don't wait to take care of your plane!

Click here to submit a proposal request and we'll get back to you ASAP.
Refinishing for the Cessna Caravan Series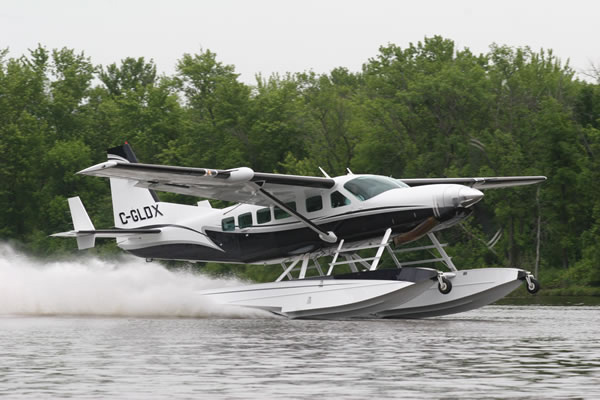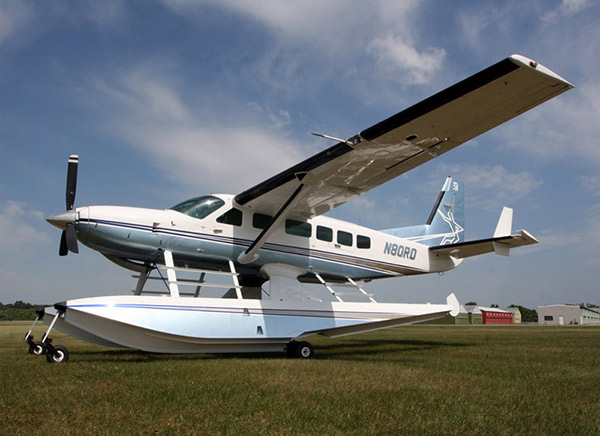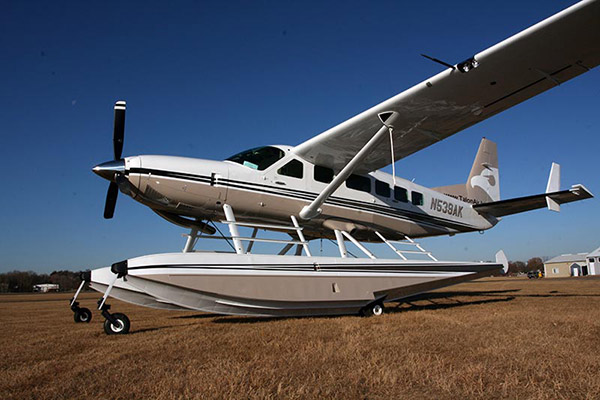 If you can imagine it we can make it real. Paint by Wipaire® is custom designed and matched to existing elements and can be as simple or exotic as you desire. Airbrushing art and custom decals are part of our everyday processes. Experience and intricate attention to detail are our foundation for creating the highest quality product.
We specialize in custom requests
Meticulous attention to detail
Committed to quality
Custom design service
Craftsmanship with extensive training