Airframe & Engine Services | Modifications | Float Services

1700 Henry Ave – Fleming Field (KSGS)
South St. Paul, MN 55075

FAA Repair Facility #RJWR390K
EASA 145.6194

Wipaire has been providing aircraft maintenance and float installations for over 25 years. Wipaire is an FAA certified repair station, as well as a Cessna Single Engine & Caravan Service Facility and a Viking Factory Endorsed Service Center.
Some of the aircraft we are experienced with include:
Air Tractor AT802
American Champion
Aviat Husky
Beechcraft King Air 100, 200, 300 and 350
Cessna Single Engine
Cessna Multi Engine
Cessna Caravan 208/208B
de Havilland Beaver, Otter, and Twin Otter 100, 200 & 300 series
Viking Twin Otter 400 series
Maule
Partnevia P68 Observer
Piper singles and twins
TBM 700
Quest KODIAK
Not seeing your aircraft on this list? Please don't hesitate to contact us about your project, we may still be able to help!

Our South St. Paul facility has over 83,850 sq ft of heated floor space with door openings up to 25 feet high and 70 feet wide. We can perform maintenance on your piston or turbo prop from oil changes to hot section, borescope, annual or even pre-buy inspections. We can also complete any of your restoration or upgrade needs. From annual inspections to wing tip extensions to vortex generators to engine upgrades, major to minor, we are here to help. For a detailed proposal, Click here to complete a proposal request form. Or you can call or stop in today.
Airframe & Engine Services
Learn more about the airframe & engine services offered by Wipaire by selecting a topic below. Cessna 208 & Single Engine Service Center

Wipaire is proud to be an Authorized Cessna Caravan & Single Engine Service Station. In addition to standard maintenance and repair, we provide an array of services. These services include basic annual, full corrosion (CICP), and engine borescope inspections. Our maintenance team also provides installation of all available modifications and upgrades and is happy to work with you to complete a pre-buy inspection on aircraft you are considering for purchase.

Viking Factory Endorsed Service Centre

Wipaire is proud to be a Viking Factory Endorsed Service Centre. In addition to standard maintenance and repair, we provide an array of services. These services include basic annual, full corrosion inspections, and engine borescope inspections. Our maintenance team also provides installation of our twin otter modifications and upgrades and is happy to work with you to complete a pre-buy inspection on aircraft you are considering for purchase.

Lycoming Service Center (South St. Paul location only)

Wipaire is your Authorized Service Center for Lycoming Engines. In fact, we are the 6th service center approved in the United States. As an Authorized Service Center, Wipaire will be trained to perform repairs and maintenance on Lycoming's new iE2 Integrated Electronic Series engines as well as the new IO-233-LSA Light Sport Engine. Wipaire is excited to be part of this great partnership and looks forward to the future of Lycoming power.

Annual Inspections

Your aircraft is a major investment. When your annual is due entrust it to the experts at Wipaire. Whether your aircraft is on floats or wheels, we have the years of experience to ensure your continued safe operation.

Boroscope Inspections

Wipaire maintenance is proud to offer on- or off-site borescope inspection services. We are capable of inspections on all Pratt & Whitney PT6 series engines as well as a host of other applications including cylinders, exhaust systems, or tight space airframe inspections. We utilize the GE Inspection Technologies, Everest VP500 VideoProbe with 5mm probe and image capture capabilities. Images are saved to internal memory or external flash card and can be saved to your computer or e-mailed to your inspection department, a priceless tool in pre-buy inspections, aircraft leases, or scheduled borescope inspections per the engine manufacturer. Our technicians have been factory trained for efficient and thorough operations. Whether across the country or right next door, it is worth the call to Wipaire for your next borescope inspection.

PT6A Compressor Washes

Pratt & Whitney PT6A engines periodically require a compressor wash due to higher start temps and lower overall engine performance as well as salt water operations. Wipaire services utilizes the Tron Air compressor wash cart and Pratt & Whitney approved solutions for a fast and convenient turn around, minimizing down time to keep you in the air.

AC Service

Call on Wipaire for all your air conditioning servicing needs. We are fluent in many aircraft cooling systems utilizing R134 Refrigerant. R12 Refrigerant service available upon request. Please call ahead.

Lead Acid Battery Service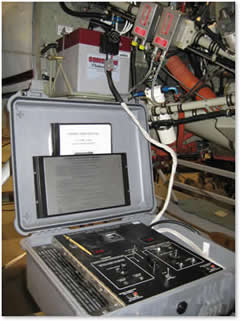 Wipaire service utilizes the Power Systems CA-1550 Battery charger/analyzer to properly service Gill and Concorde batteries. Each manufacturer has their own requirements for not only initial servicing, but recurring capacity checks. This equipment allows us to properly perform these required checks. Visit
Gill Batteries
and
Concorde Battery
for the latest service information and instructions for continued airworthiness.
CONCORDE BATTERIES
Capacity Check Requirements
PISTON:
Initial: 24 Months/600 HRS Recurring: 12 months/200HRS
TURBINE:
Initial: 12 Months/600 HRS Recurring: 3 Months/300 HRS
GILL BATTERIES
Capacity Check Requirements
Initial: 12 Months/800 HRS Recurring: 6 months/400 HRS
PT6 Hot Section
Pratt & Whitney PT6A series engines require hot section inspections at various intervals depending on model. Wipaire has aligned itself with several engine repair facilities to guarantee you a competitive price and quick turnaround to keep you in the air. Our engine technicians are factory trained by Pratt & Whitney and are fluent with installations in the following aircraft: TBM 700, Cessna 208/208B, deHavilland DHCII-MKIII, deHavilland DHCII-MKI Turbo, and Air Tractor 802 just to name a few. Call today for a competitive quote and flexible scheduling.
Structural Repairs
Wipaire has the experience and capability to perform large airframe recovery, making it easy to completely recover and rebuild your aircraft, even beyond its original beauty. The equipment at Wipaire includes professionally-designed airframe alignment fixtures for the repair of major airframe damage. Other services include DER approved structural repairs and modifications, as well as insurance quotes and inspections.
Caravan Landing Gear Inspection
Wipaire services can provide quality Cessna 208/208B landing gear inspections in accordance with Cessna CPCP and 208 service manual. We can disassemble, clean, inspect, replace damaged parts, paint, reassemble and ship in a timely manner. We can provide FAA form 8130-3 as well as a life limited status report for all life limited parts. Wipaire has invested in quality tooling to provide these services to keep you in the air.
Modification Installation
In addition to Wipaire Modifications our maintenance department is able to install many 3rd party modifications to help you improve your aircraft. Select a topic below to learn more about some of these services. To learn more about the full line of Wipaire Modifications please Click Here. Electroair Electronic Ignition

More reliable than magnetos, electronic ignition measurably improves aircraft performance and efficiency by creating a hotter, longer-lasting ignition source that increases power output as well as making hot starts easier and reducing plug fouling. For more information on the benefits, visit

Electroair

Blackhawk PT6A-140 Engine Installation for the Caravan

Available for both the Cessna Caravan and Cessna Grand Caravan. Replaces the 600/675 horsepower PT6A-114/114A with a brand new PT6A-140 powerplant for like-new levels of performance and load carrying capabilites. Learn more at

Black Hawk Modifications, Inc.

LoPresti Boom Beams

Wipaire is proud to be a dealer for LoPresti BoomBeams High Intensity Discharge (HID) taxi and landing light systems. Let Wipaire help you see and be seen with this new technology. BoomBeams produce 500% more light than conventional bulbs and carry a 5 year/5,000 hr warranty. BoomBeams are compatible with most "PULSE" light system previously installed or we can install one of several systems on the market today. Visit

LoPresti

to learn more.

Ice Shield De-Ice Boots

Wipaire is proud to be an approved Ice Shield de-icing systems de-ice boot installation center. Wipaire can help you make sure your aircraft is ready the next time you encounter icing conditions. From Cessna singles to the King Air line to DeHavilland Twin Otters, Wipaire factory trained technicians can remove and replace aged or damaged de-ice boots with new Ice Shield Boots. Call today for competitive pricing and fast turn around service.

Wing-X STOL Kits Flint Tip Tanks

Flint tip tanks not only increase performance but also give you a gross weight increase up to 3800 lbs on most 206 models. Visit

Flint Aero Inc.

for full details including approved models.
Float Services
Wipaire offers full support, in terms of both maintenance and repairs, for the full line of Wipline floats. Float Maintenance

It's a foggy morning, the plane is full of cool morning dew. It paints a pretty picture. But your hydraulic system is screaming for help.

It is not uncommon to perform winter maintenance on a customers floats and pass by the required maintenance on the hydraulic pump reservoir. It can not be done. The aircraft is on skis somewhere catching crappies. The pump is no where to be found. The powerpacks can be mounted in several areas of the aircraft. Some are worse than others. Mounting on the firewall presents heating and cooling problems resulting in condensation. Condensation in the floats is pretty harsh with 100% humidity and with those pretty dewy mornings the aft fuselage is a problem area as well.

Wipline floats require 100 hour/yearly cleaning of the pump reservoir and screen. This is a collection area for water, dirt and debris. We find reservoirs are neglected catch points for all sorts of bad stuff. High amounts of moisture over a years time can cause a black slime which slows gear retraction times and starves the pump of fluid. It is also a good indication of any problems starting. Just like an engine, your hydraulic system can make metal. If a cylinder is galling or a pump is failing, metal chips can be found. If you remove your floats and perform winter maintenance, be sure to clean your reservoir and add fresh fluid.

Float Component Repairs

Wipaire services offers Wipline float component repair. Whether scheduled to coincide with your float inspection or an AOG situation, Wipaire experts can provide repairs to your float components for minimal down time to keep you in the air.
Wipline 6100 and 8000 Axle Replacement
Years of service can leave your axles in rough shape with corrosion, damage to seal areas or bad threads. Wipaire services can remove your axles from your drag link assemblies and install new axles, saving you thousands of dollars over replacements. All assemblies are returned with Yellow tags, log entries, and FAA Form 8130-3 documents.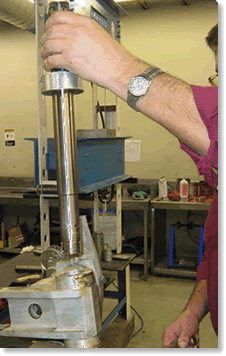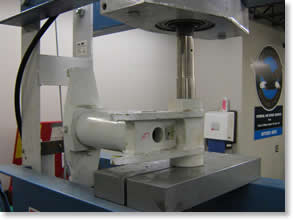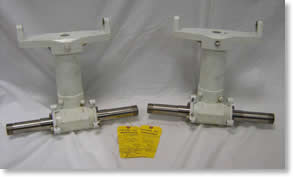 All Wipline Float Shock Struts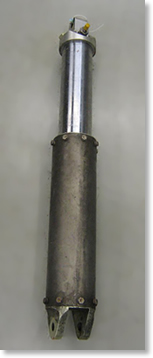 Shock struts on Wipline Floats are required to be removed, disassembled, cleaned, and serviced with proper fluid per Wipline Service manuals. (See float model specific schedules below) All seals, scrapers, and O rings are replaced and new fresh MIL-H-5606 Fluid added. Wipaire can perform your shock strut servicing to coincide with your float inspection for minimal down time. All assemblies are returned with Yellow tags, log entries, and FAA form 8130-3 documents.
Wipline Float Models Oleo Service Schedule
3730
100 Hours
4000
100 Hours
6000
200 Hours
8000
200 Hours
10000
200 Hours
13000
200 Hours
Wipline 2100, 2350, 3000, 3450 Shock Struts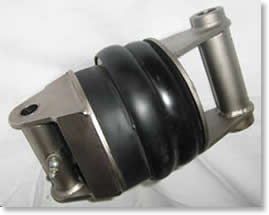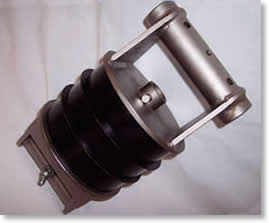 Hard landings, age and over gross wt. operations can damage your shock strut bushings. Let Wipaire service safely and quickly replace your bushings to minimize down time and keep you in the air. We will also check for compliance with all the latest service letters issued against these components.
Wipline Float Hydraulic Powerpacks
All Wipline Float powerpacks require cleaning of hydraulic reservoirs every 100 hours per Wipaire service manuals. They are a catch point for moisture, mold, dirt and debris. If you require additional repairs to your hydraulic powerpack assembly, Wipaire float experts can perform repairs quickly to keep you in the air. We can perform this during the off season or to coincide with your float inspection for minimal down time. All powerpack assemblies are thoroughly inspected, repaired as required and returned with Yellow tags, log entries, and FAA form 8130-3 documents.
Call today for an estimate or to schedule repairs. 651-451-1205
Our Partners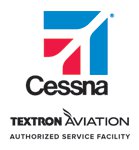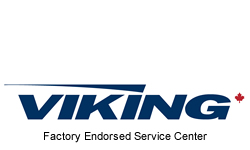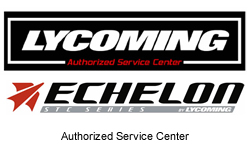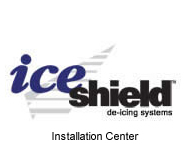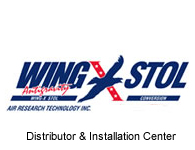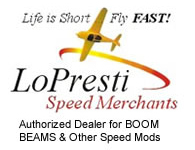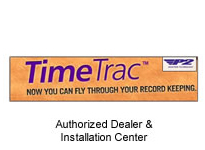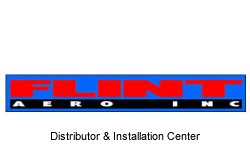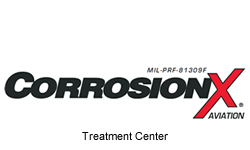 For more information, please contact Wipaire: Phone: 651-451-1205 Toll Free: 1-888-947-2473
Contact Us
Ask a Question or Request a Quote