Wipaire is proud to manufacture the industries leading floats. Wipline floats are available for a variety of aircraft in both seaplane and amphibious configurations. Select an aircraft below to learn more about the float model or models available for that aircraft, or select a float model to learn more about it and all it's applicable installations.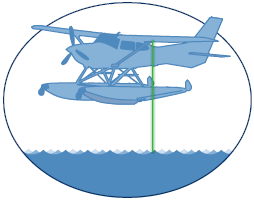 Learn About Our Laser Gear Advisory
Now included at no additional cost on new Wipline float purchases, and available for retrofit on Wipline-equipped aircraft.
Select an Aircraft
or Select a Float Model