Ray Cook, builder and owner of an award-winning 1959 Piper PA-18 Super Cub, might actually have avgas running through his veins in place of blood. "My dad started teaching me to fly when I was 14 in his J3 Cub, and I soloed on my 16th birthday in his Cessna 175," Ray recalls. "I still own the Cessna and taught both of my sons to fly in it. My nephews are also active pilots."
Ray attended Southern Illinois University in Carbondale, Illinois, and earned his Airframe & Powerplant mechanic certificate while there. He worked through all of his ratings and worked first as a flight instructor. From there, he upgraded to the right seat at a regional airline, and moved through the ranks as he gained experience and flight time. Ray currently flies internationally for a major US-based airline.
With down time between trips flying for the airline and an A&P certificate in hand, Ray began restoring aircraft in 1998. He started with a 1946 Taylorcraft which won a bronze Lindy at EAA Airventure Oshkosh in 2001. His next project was a J3 Cub like the one he learned to fly in. This Cub was purchased as a wrecked project. Ray finished the Cub in 2005 and the airplane won another bronze Lindy for Ray's collection.
"I met Super Cub owners during the J3 rebuild process, and thought that a Super Cub project might not be that bad since I had already done a J3. I had only flown a Super Cub once before, but the project just kind of evolved," Ray commented. "Turns out, they're really not that similar."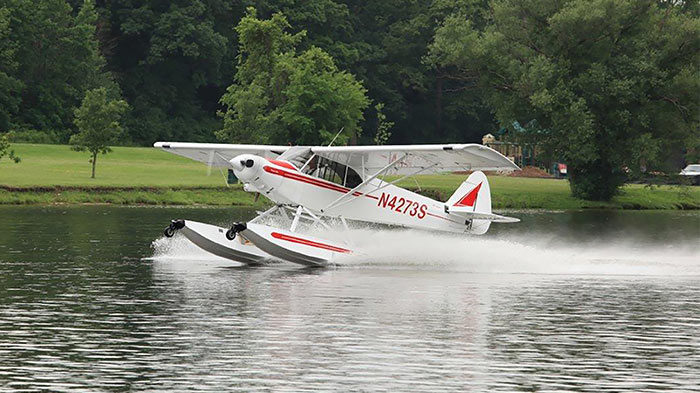 N4273S came to the Cook family as another project, which Ray found on Barnstormers and Supercub.org. Located in Moorhead, Minnesota, the aircraft was in pieces, with the wings, gear, and engine removed. Ray rented a U-Haul truck in Moorhead and brought the airplane home knowing he wanted to put it on floats. However, floats were still a long way into the future.
"I had the intention of putting the Airframes Alaska 4" widebody fuselage on from the beginning, so I didn't really care about the fuselage that came with the project," Ray notes. "The project had come with new tailfeathers, but the wings were pretty rough. They had a STOL kit installed on them which I didn't really care for. I found a set of new, never-used squared Dakota Cub wings for sale, and bought those."
Ray decided he wanted to upgrade many of the original components of the aircraft and added items like extended-range fuel tanks, a new fuel selector valve, and high-pressure brake master cylinders (when the airplane isn't on its Wipline 2100 amphibious floats, it's resting on 31" Alaskan Bushwheels). Additionally, Ray was planning ahead for float installation. He worked with Wipaire's regional sales manager for the eastern United States/Canada, Dan Gutz, to take delivery of Wipaire's 2,000 lb gross weight kit along with the hydraulic system components. This allowed Ray to do all of the installation work before the airplane was covered, making for a clean and painless install.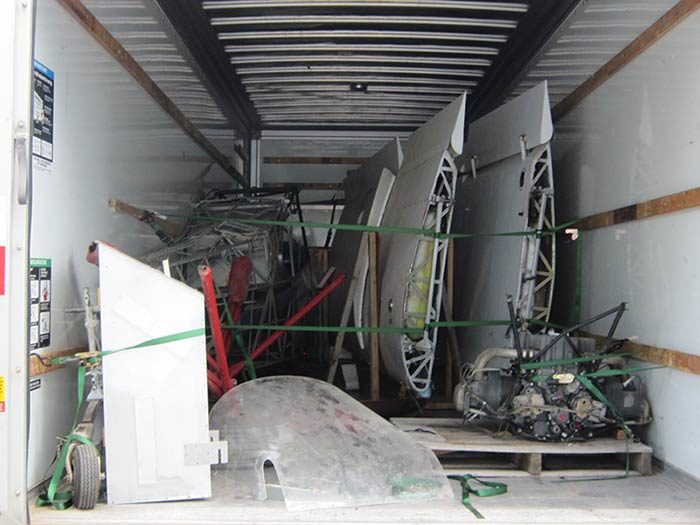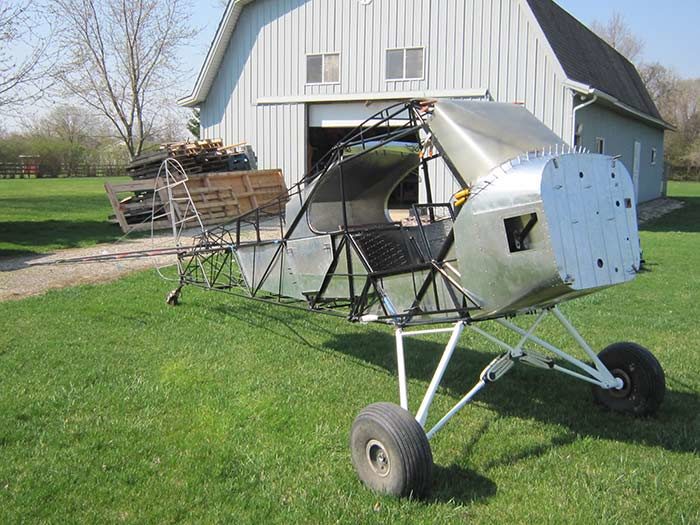 "I was really hustling to make Oshkosh last year," Ray notes. "I got the airplane out of my pole barn at home and over to the hangar at the airport on July 1st. We still had to assemble the airplane, rig it, test fly it, and address any issues."
Five days before the show, N4273S was assembled. However, it wasn't all home free from there—the days leading up to the show were spent doing minor tweaks, investigating fuel leaks, changing the battery, and even pulling the engine. "I was really wondering if I was going to make it or not," Ray admits. "Thankfully, everything got done in time. It was a lot of fun—it's always fun showing up there [Oshkosh] with a new airplane."
Ray's efforts in the restoration did not go unnoticed. He was awarded the highest award the EAA gives—a gold Lindy as Grand Champion in the contemporary category (aircraft manufactured 1956-1970).
With a fresh Lindy in hand, Ray returned home to fly his Super Cub on wheels for the rest of the summer of 2014 and through the winter. Shod with 31" Alaskan Bushwheels, the Super Cub and Ray went exploring on frozen lakes and snowmobile trails. When spring rolled around, it was time for the airplane to come up to Wipaire's facility in South St. Paul, Minnesota. The floats were installed and Ray took the opportunity to fly with Brian Addis, senior flight instructor for Wipaire sister company Lake & Air. "I was glad I did," Ray adds. "I had gotten my seaplane rating back when I was in college and had seaplane experience, but I hadn't flown Wiplines before. I had also never flown amphibs before, so I was grateful to fly with Brian."
Ray continues, "The way the thing handles in the water is just unbelievable. The nose comes up, it kind of rolls forward on the step and flies right away. The water's always choppy where I fly due to boat traffic and the floats handle it really well. I'm really impressed and really happy with them. Dan was great to work with throughout the process. On any issues that did come up, Dan stepped up to the plate and took care of things."
Now that this Super Cub has its webbed feet, what are Ray's plans?
"First off," he says, "as soon as I get a long weekend, my wife and I are going to head north and just see where we end up." Beyond that, Ray intends to visit friends and family in the Midwest. "At one point," he adds, "and I don't know when I'll be able to fit it in, I'd like to go to Alaska with the airplane—it's definitely in the thought process!"