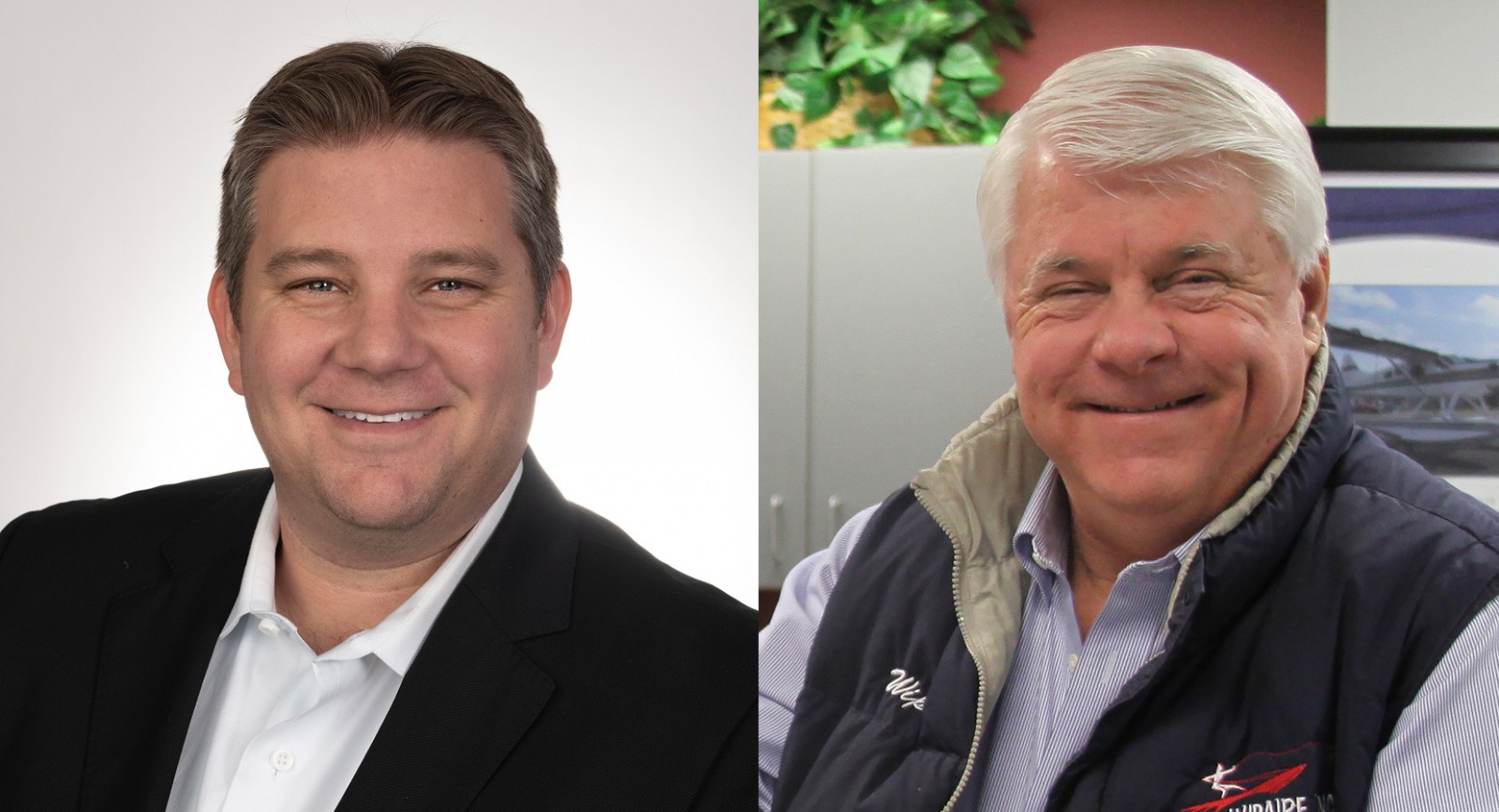 Charlie Wiplinger Named CEO effective January 1, 2020
Bob Wiplinger announces semi-retirement and becomes Chairman, effective January 1, 2020
South St. Paul, Minnesota, January 2020 – Wipaire announces Bob "Wip" Wiplinger has entered semi-retirement and his son, Charlie Wiplinger, is taking the helm as CEO. Bob served as President since 1979 when he purchased the company from his father and founder, Ben Wiplinger. He will continue to serve as Chairman of the company. Charlie has held the title of President since 2011 and will now be President & CEO.
"My son represents the third generation of leadership. He's been here his whole life and I know the company will continue to grow under his guidance. But, don't worry, I'll still be here, focusing on engineering and offering advice to the next generation, whenever somebody with gray hair can be helpful." said a smiling Bob Wiplinger.
Charlie's first role at Wipaire began in Line Service at the age of 16. After college graduation in 2003, he worked as an engineer until assuming the role of Vice President of Services which he held until becoming President in 2011.