Articles Tagged "Cessna 206"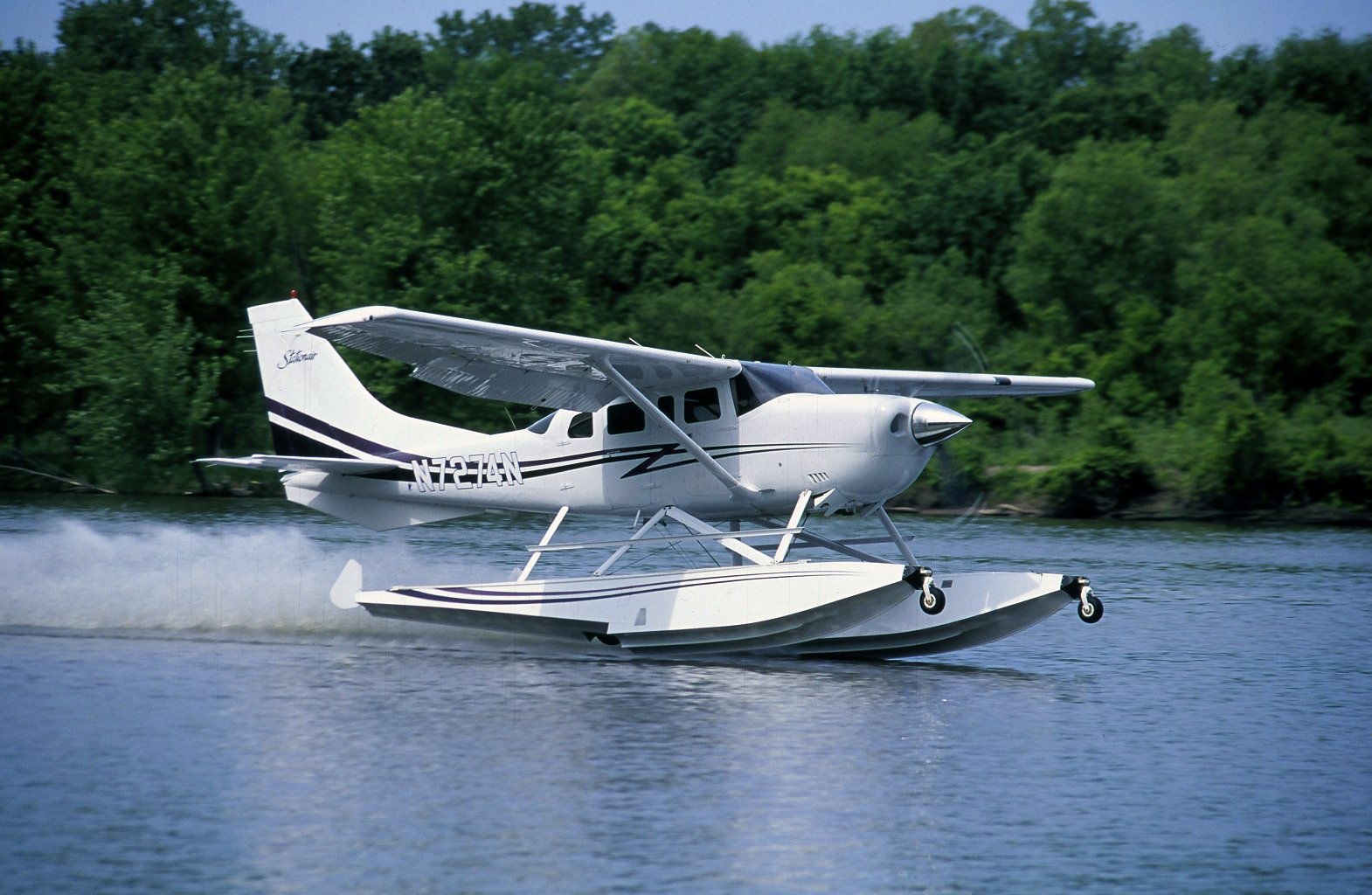 The co-pilot door for the Cessna 206 adds an immense amount of safety and convenience for the front seat passengers of your aircraft by allowing a convenient third way of entering or exiting the aircraft.
This feature is especially desirable when docking on the right side of the aircraft in the case of seaplane operation, and it is also extremely valuable as a way to exit the aircraft in an emergency where the pilot door is jammed or blocked.
The door is manufactured from carbon reinforced composite material and utilizes Cessna manufactured hinges and latches to appear identical to the pilot door. An opera window is installed between the new door and the rear double doors. The door is comprised of an outer aluminum skin and a fiberglass composite inside, with an inner "Royalite", formed plastic panel.
Portions of your original interior are cut and added to the inside door panel to maintain the inside decor. An armrest and grab handle are also installed. The outside is painted to blend the new door into the fuselage so the outside looks factory original.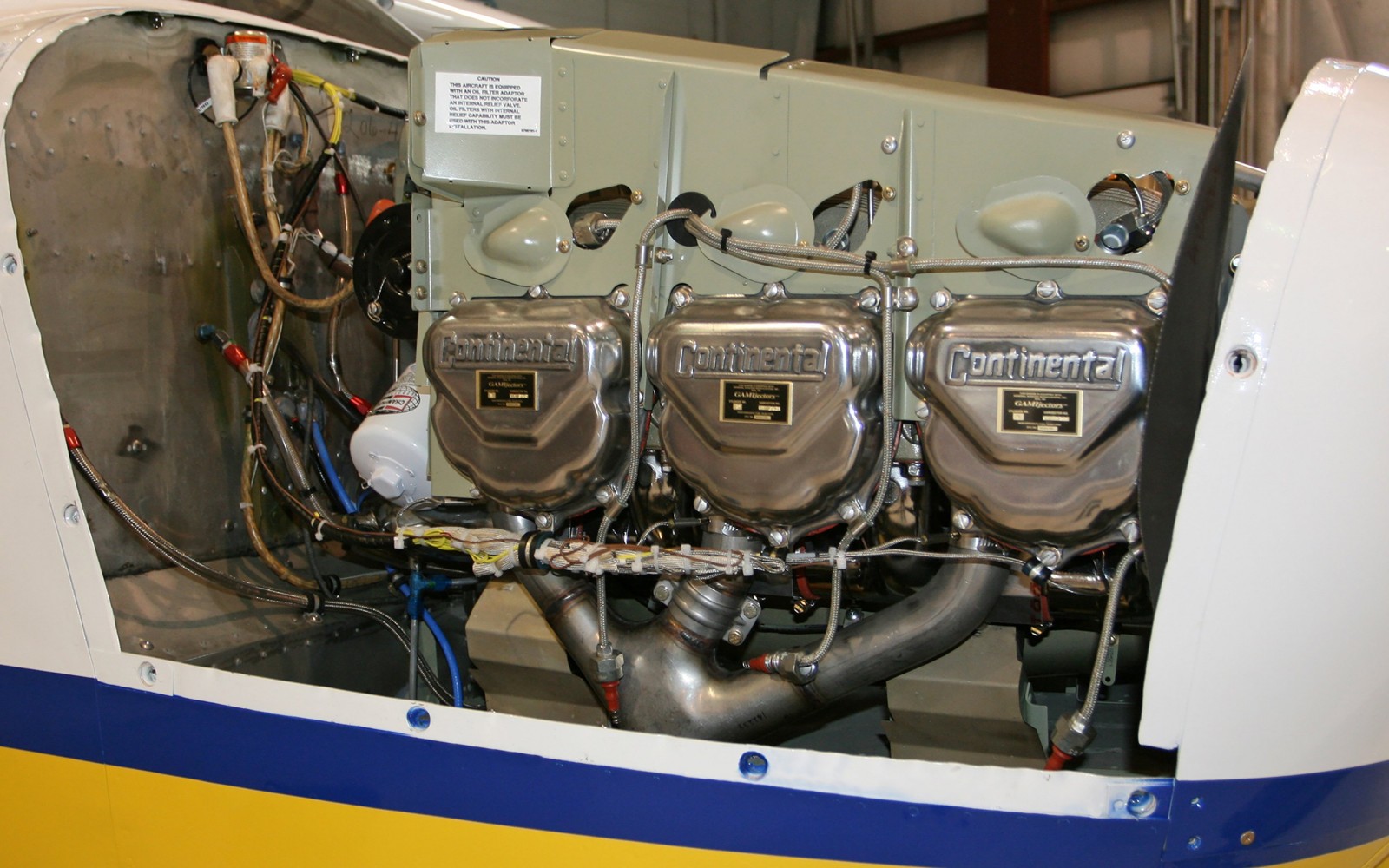 One of the most effective ways of enhancing the capability and performance of your 206 is to add an IO-550 engine and Hartzell or McCauley "Power Prop".
Wipaire was the pioneer in this modification, being the first to recognize its true potential. It provides the ability to use 300+ horsepower continuously, if desired, to realize significant gains in climb and cruise performance. Seaplane operation will notice and appreciate the extra 150 to 175 pounds of additional thrust that the combination provides. It also promotes a "good neighbor" environment because of its significantly lower noise level.
This modification teamed with the Wipline 3450 float provide a 200 lb gross weight increase on most F and G model 206 aircraft. Call us today to learn more about this exciting product that is sure to enhance your investment and your total flying experience.
206 IO-550 Engine Kit Includes:
Mount Isolators
Mount Bolts
Locking Tabs
Ground Straps
Barrel Nuts
Fluid Hose Kit
Bushings
Spacers
Placards
Man Pressure/Fuel Flow Gauge (Exchange)
Tachometer (Exchange)
Paperwork and STC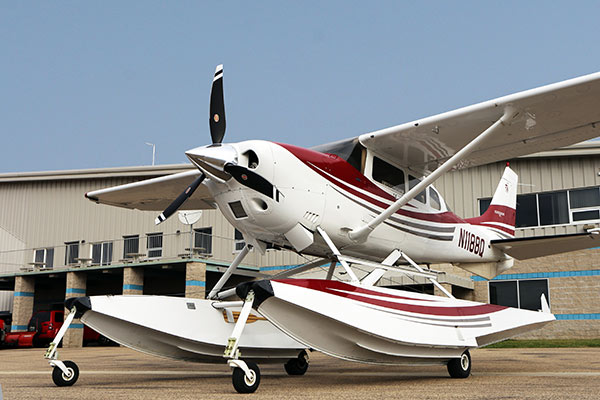 The new carbon fiber composite Hartzell Trailblazer series 84″ propeller is available for Cessna T206H models in both landplane and seaplane configurations. Benefits of the Trailblazer propeller include a significant weight reduction, improved take-off performance and no RPM limitation. This propeller is truly a powerhouse that will help you get the best performance possible out of your Cessna T206H.
Durable, field-replaceable nickel cobalt leading edge
Nickel erosion screen for foreign object damage protection
Thinner blade with a wider chord for improved performance
Designed to be quieter than comparable propellers
Carbon fiber composition is 5-10x stronger than natural fiber propeller cores
19.2 lbs lighter than the Hartzell aluminum floatplane prop
8.9 lbs lighter than the McCauley landplane prop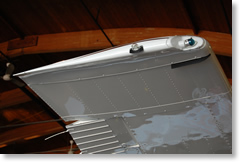 "Wip" Tips are a valuable and attractive modification to add to your Cessna 206. There are several improvements this will bring to your flying experience.
First, the "Wip" Tip extends the wings by 18 inches. By extending the wings you get increased performance of your aircraft. Our "Wip" Tips increase the rate of climb and reduce the take off and landing distances. If you have ever made a takeoff on a hot, muggy summer day, you know how critical the last two knots of airspeed are. "Wip" Tips make a big difference in helping you on your way. At the same time it will save on fuel cost between 1 and 2 percent.
It is also important to know our "Wip" Tips increase your flying stability at low speeds as well as increase safety margins in all phases of flight. Stall speeds are also significantly reduced. There are several other improvements this "Wip"Tip modification will bring to your flying experience which you can hear about when you call us at 651.451.1205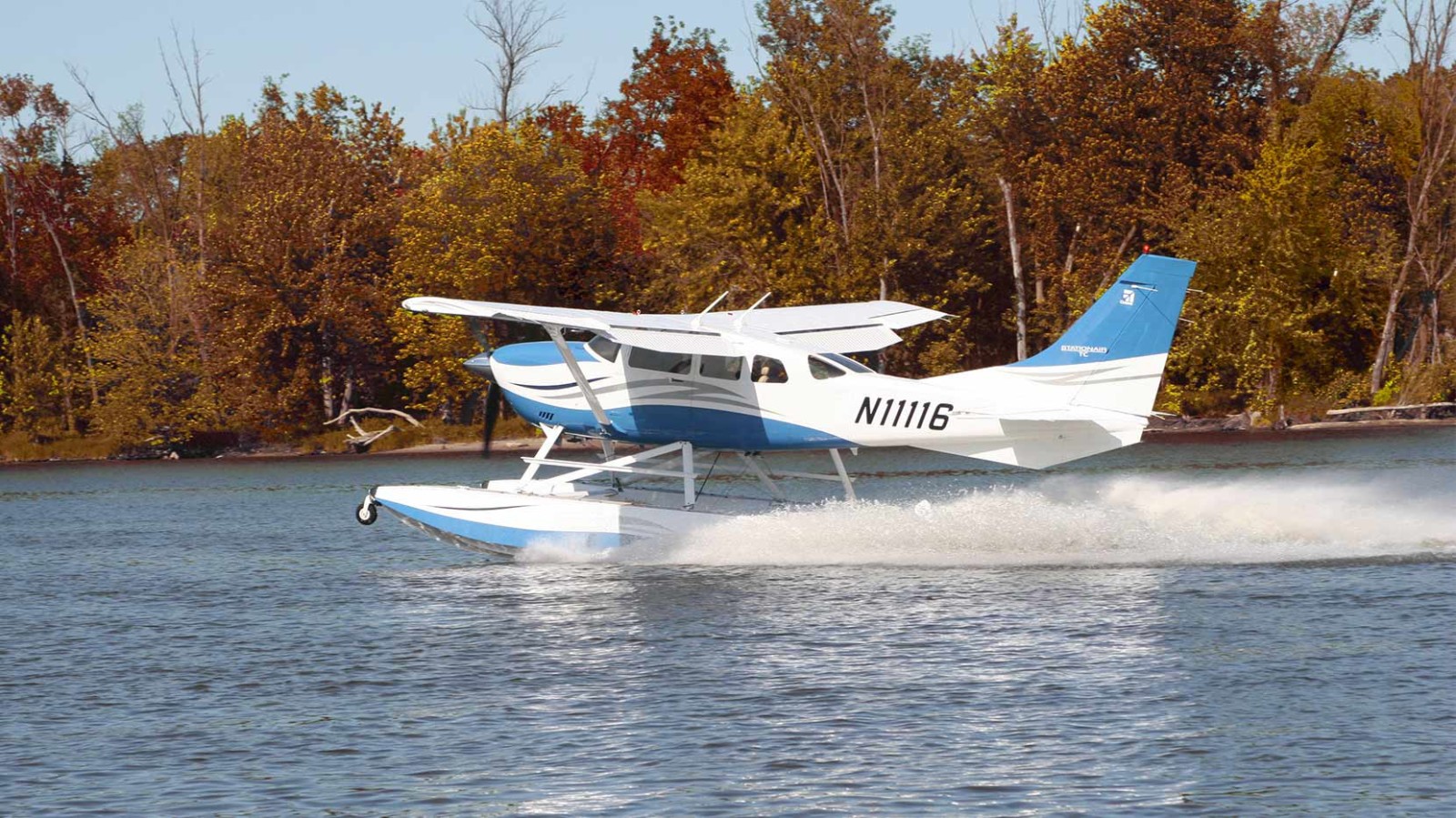 Flint Tip Tanks
Hartzell & McCauley Prop Mods