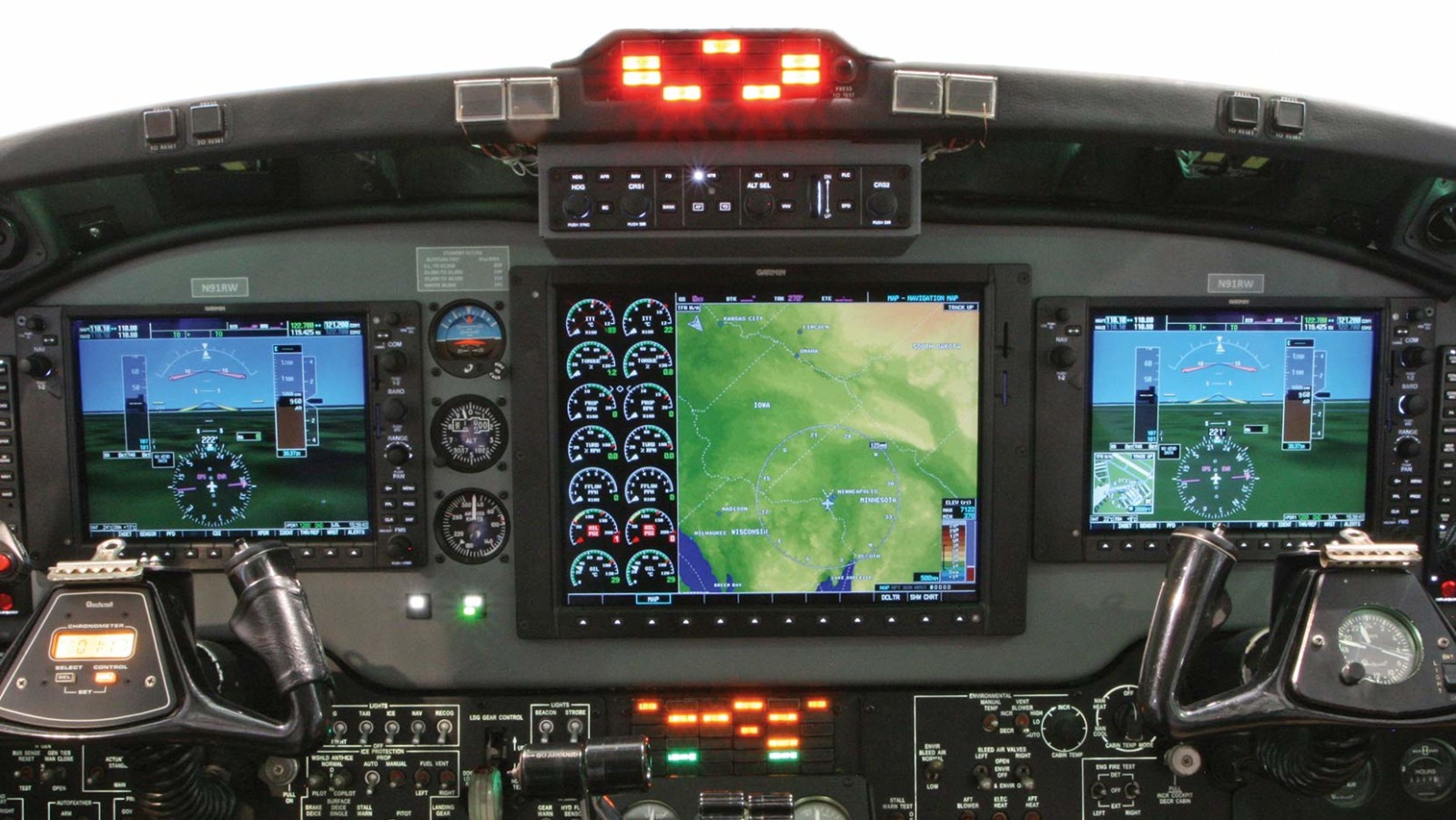 Shortly after Garmin announced the availability of their G1000 STC for the King Air 300, Wipaire completed our first G1000 retrofit in a 300-series King Air. This is more than a retrofit installation – it is truly a transformation. The G1000 integrates all primary flight, navigation, and engine instrumentation on large format, high-definition LCD displays. The G1000 suite includes two 10.4 inch primary flight displays (PFD) flanking an expansive 15-inch multifunction display (MFD). The transformation also replaces the aging autopilot with a Garmin GFC-700 fully digital, dual channel, three axis Automatic Flight Control System (AFCS). Behind the scenes, the G1000 is fed by dual WAAS GPS receivers, dual digital Attitude and Heading Reference Systems (AHRS) and dual digital RVSM-capable Air Data Computers (ADC). No more spinning-mass gyro's means more reliability and reduced maintenance costs, not to mention a tremendous weight savings.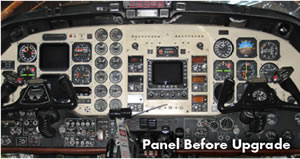 Besides the basic system, the King Air G1000 STC also includes a Garmin GWX-68 digital radar, a GDL-69A XM weather data link (with XM radio), Class B TAWS and a flight management system controller as standard equipment. Our installation also incorporated a Garmin GTS-820 Traffic Advisory System, Synthetic Vision Technology, extended squitter Mode S transponders and a cabin display system. The transponders already comply with the upcoming ADS-B out mandate. The new instrument panel makes the G1000 look like it was always meant to be there. For our installation, all of the backlit switch and circuit breaker panels were removed and refurbished making the cockpit look like it just came off the assembly line.
Wipaire is proud to be a King Air Preferred G1000 Installation Distributor and has been a top Garmin installation and service center for many years, having received the Garmin "Leading Edge" award in 2005 and 2006, the "Gold" award in 2008, and the "Silver" award in 2007, 2009, 2010 and 2011. The "Gold" award recognizes dealers in the top 10% worldwide, while the "Silver" award acknowledges dealers in the top 15% worldwide (Garmin has not yet announced the awards for 2012.). With experienced mechanics providing quality aircraft and engine maintenance services, coupled with world-class avionics, paint and interior capabilities, Wipaire can make your King Air look, feel, and perform better than new.